I love Vichy cosmetics. Today I want to share with you my impressions of the use of Purete Thermale cleansing foam.

What is it and for what
Penka Purte Thermal – a tool designed to cleanse the skin of the face. The foam is suitable for all skin types, even for sensitive skin. Perfectly removes dirt and refreshes the complexion.
Composition
The following composition is declared on the bottle.
The main components are water, dipropylene glycol, sodium laureth sulfate, glycerin, sodium chloride, sodium glycolate (ph regulator, moisturizer), citric acid (whitening properties), shea butter (carite).
Application
Apply in the morning and evening on the face with massage movements, rinse with water.
Average price – 480 rub. (120 UAH)
Manufacturer – France.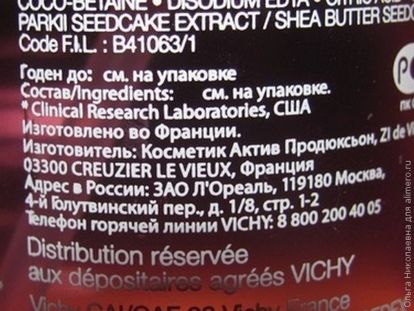 My impressions
Very convenient to use bottle with dispenser. Good volume. Convenient to take on a trip.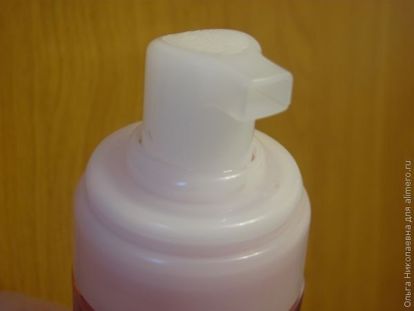 It looks like a bottle of vodka. When squeezing water turns into a foam. She smells good. The smell is very gentle, not sharp. It is perfectly applied to the face, retains its structure when soaping.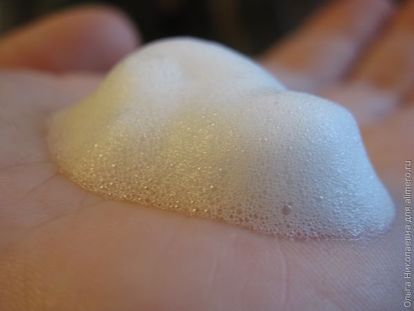 I use this foam in the morning. Very well cleanses the skin after sleep. Removes all sebum. But I have a little dry skin. Therefore, after applying I use moisturizing cream AqualiaThermal. You can find feedback on this cream here.
To clean the entire face, I need two servings of the dispenser.
I also like the fact that the foam does not contain soap and parabens. And as the manufacturer claims, it is hypoallergenic.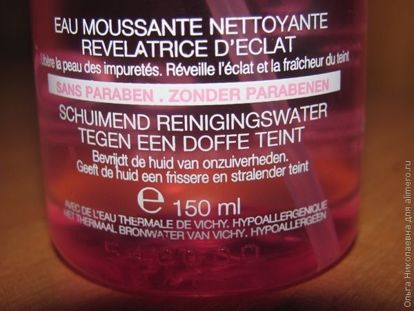 Regarding the fact that the foam improves the complexion, I can say the following:
– I personally did not notice much of a change, although after applying it it seems that the skin is a little lighter;
– after studying the composition, we can conclude that the citric acid in it helps the skin to lighten a bit, since citric acid has whitening properties.
In principle, the Purete Thermale cleansing foam suits me, cleans the skin perfectly well. But I'm not sure that I will buy it again, because it dries my skin.
And you used such skin?