Surely, every woman sooner or later comes a moment when the reflection in the mirror ceases to please. In my life, this moment came when I was on maternity leave. I was completely unhappy with bags under my eyes, and my complexion was pale and painful. It was necessary to immediately get to work.

Solution to the problem
Since I am not a supporter of store skin care products, it was decided to act using traditional methods. The most important goal for me was to return the skin to an attractive appearance, remove redness and get rid of bags under the eyes.
I once read that the use of cosmetic ice has a good effect on the skin. Since this recipe is not troublesome and does not require large monetary expenditure, I decided to try. I liked the result so much that for several years now I have not changed such a simple cosmetic.
Cooking healing broth
You can freeze a variety of herbal teas, brewed coffee, water with lemon juice. To find out which composition is right for you, determine what type of skin you have and what result you want to get.
Chamomile and calendula soothe the skin, lemon juice, added to any decoction, narrows the enlarged pores, green tea tones and refreshes, aloe juice smoothes the complexion and removes redness, and coffee will give the skin a tone and light tan. For myself, I chose a daisy.
A bag of dry chamomile pour a glass of boiling water and let it brew. Sometimes I make fantasy – I mix a part of chamomile broth with brewed green tea or avra drops of lemon juice. For freezing the best fit special molds for ice or candy.
I do not recommend freezing too large portions, as ice is consumed slowly and loses its useful properties in the freezer. It is recommended to store cosmetic ice for no more than seven days.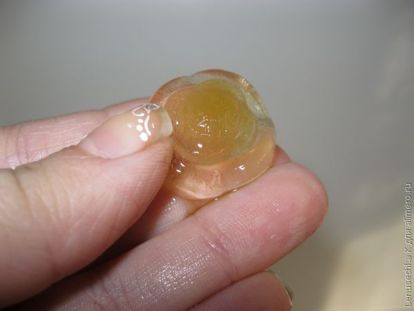 You can use cosmetic ice in the morning and in the evening. Wipe face and neck with an ice cube. The effect of such a simple remedy is instantaneous – the skin acquires a blush, tightens, looks fresh and healthy. Besides, in the morning it is a great way to wake up.
Cosmetic ice can be used not only for the face and neck. I use it also for the chest and abdomen. The skin gets a tone, becomes more tightened and elastic.
Do not use cosmetic ice in case of damage to the skin of the face (wounds and inflamed pimples), if your face has a spider veins, as well as frosty winter before going outside.
Do you use cosmetic ice cooked by yourself? Broth what herbs fit your skin?