They say that sugar depilation was known to women long before the Europeans called this procedure of getting rid of excess hair shugaring. Caramel syrup was brewed by oriental women who knew many beauty secrets.
When I first heard the word shugaring, I decided that it was something very expensive and unattainable. The meaning of this beautiful word was simple and accessible to all.
This is a budget version of wax depilation. In addition, it does not cause allergies, which in our time is very important. Since caramel syrup envelops only hairs and does not adhere to the skin cells, the invasiveness of the procedure approaches zero. It is said that after shugaring even ingrown hairs appear less often, but everything is quite individual.
So, low cost, hypoallergenicity, absence of trauma and ingrown hair – the advantages of Persian depilation, which can be done at home. This is what we will do today.
Cooking Caramel Syrup
There are two ways of making shugaring:
– based on lemon juice
– with citric acid
Since lemons are not equally acidic, it is much more convenient to use citric acid, because the proportions will be more correct. By the way, this option is also more economical.
For the preparation of caramel syrup are needed:
– 10 tbsp. Sahara
– 4 tbsp. water
– 1 incomplete teaspoon of citric acid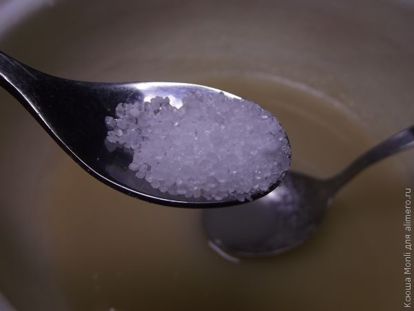 Cook the caramel syrup for about 10 minutes on a very small fire, stirring constantly. Cooking time depends on fire. Caramel should change color from white to light amber.
The main rule of cooking shugaring: It is better to undercook than to digest!
Every 1-2 minutes you need to drop a drop of caramel syrup into cold water and try to pull this drop out with your finger. As soon as this was done, a drop of syrup easily rolls into a ball, which means that the syrup is ready.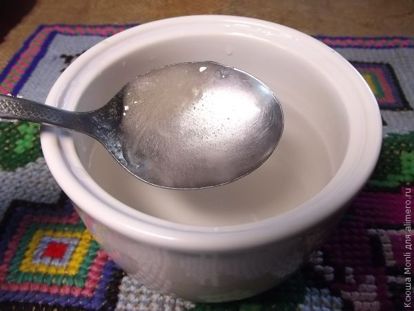 Leave it to cool for about 1 hour.
Ready caramel syrup should easily roll into a ball.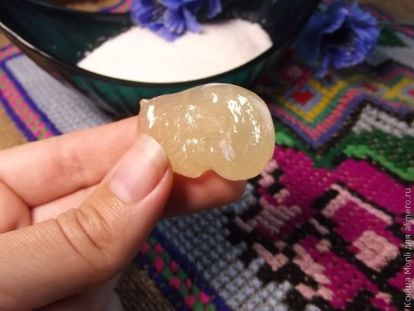 We warm the warm ball in our hands so that it becomes pearly shade.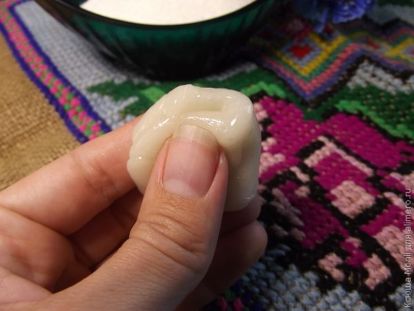 Now the ball is glued to the leg, stretching it across the surface of the leg against the growth of hair. Leave for 2-3 seconds and tear off the caramel on the growth of hair.
You can also use a composition such as wax strips. You can warm up the ball more strongly in your hands so that it becomes very soft, apply a caramel paste on your leg, cover with a piece of cloth, wait a few seconds and tear off the fabric against hair growth with a sharp movement.