I have no particular complaints about face cream. Despite the fact that age is inexorably approaching 35 years, I somehow do not think about the use of tools to combat wrinkles. I do not have my own cosmetic brand. One cream ends and I buy another. So I acquired Organic Therapy Care from Vitex.
Once on the website of joint purchases the purchase of the Belarusian cosmetics company Vitex was opened. I always liked this brand. Once I worked as a salesman in the department of cosmetics for a couple of months, and it was Vitex who very well left the counter of our shop. In addition, I was attracted by the fact that the cream is positioned as natural, and the price for both funds barely exceeded 200 rub.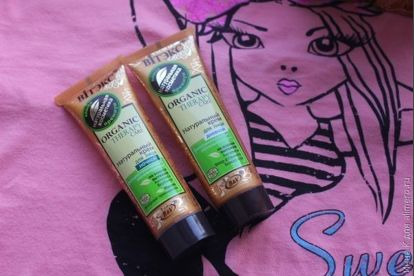 Having received my purchase, I could not restrain myself and, right on the street, I broke off the bag with my creams. Well, the packaging is very attractive. Looks expensive due to gold stamping. The tubes are covered with foil. And they were sealed to conscience, because until the end I did not delete it. The volume of one tube is 50 ml.
Composition


The composition of Organic Therapy pleased me. Naturally, not all ingredients are natural, as stated, but parabens and silicones are definitely not.
I have skin that is prone to dryness, so at night I like to apply some oily makeup on my face. Recently, almond oil was generally used. In this regard, Vitex has disappointed me. The consistency of the cream is more like milk. It spreads in the palm of your hand, and absorbs instantly.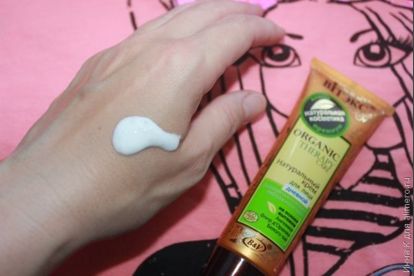 For the daily version it is even good, because After application, it is not necessary to wait for some time, but you can safely use powder. But at night I need a thicker cream.
The smell is unobtrusive but pleasant. I could not determine exactly what it smells like. In my opinion some grass and an apple are felt. The aroma is fresh and natural. No sugary sweetness. The skin erodes very quickly.
Unfulfilled promises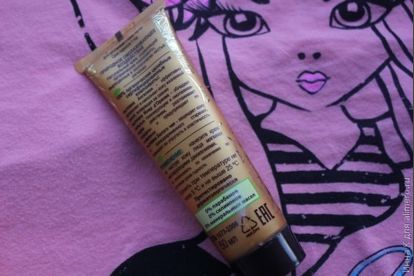 I still was not born yesterday and I understand that the cream for 100 p. wrinkles do not smooth out. Meanwhile, on the Organic Therapy package it is indicated that after its application the wrinkles will disappear, and the skin will become younger. This effect is not, and I did not expect it.
It seemed to me that Organic Therapy Care from Vitex is more suitable for young girls than for women over 30. The cream is light, absorbs quickly and moisturizes the skin well, but from wrinkles it is useless.
Do you like Vitex cosmetics?