Winter frost and cold always hurt my hands. The skin begins to peel off, dry and redden. Therefore, I try to help her as much as I can.
So it happened this winter. After that, I immediately went to the store to choose a nourishing cream.
Currently there are so many hand creams on the market, and they are all so different that sometimes it is even difficult to know which product will best help.
The consulting girl helped me to make my choice, recommending this particular product, because the cream contains shea butter, and it is famous for its amazing moisture.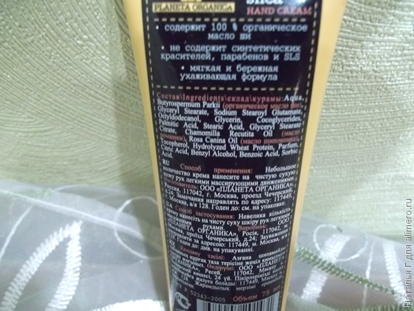 Packaging
A plastic tube of a pleasant yellow color, with an easily unscrewed cap. Volume 75 ml.
Composition
The cream contains 100% organic shea butter.
Synthetic dyes, parobens and SLS are absent.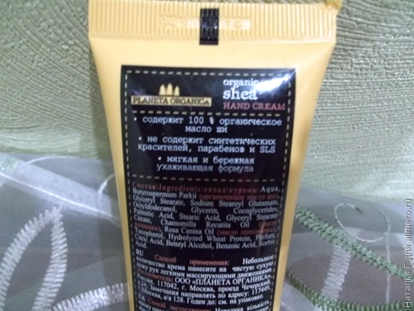 The result of the cream promised by the manufacturer
Due to the content of Kenyan shea butter, the cream has a luxurious texture. Intensively nourishes and softens the skin of the hands, making it smooth and silky.
I use cream every day before bedtime.
I squeeze out a small portion and place it in my palm. Then, with massage movements, I rub slowly into the clean skin of the hands from the tips of the fingers to the wrist.
The cream has almost no smell, the aroma is slightly subtle.
The texture is light, the color is white.
Absorbs quickly. Fat on the hands is not felt.
Dry hands went away after the first use and in the future the skin continued to remain smooth and elastic.
The cream is ideal for everyday use for people who want to protect their hands from the external effects of nature, to make them beautiful and well-groomed.
Virtues
My hands returned to the natural softness and hydration.
Truly the most excellent cream at a reasonable price.
I became his fan.