We spent the summer with my mom, and she taught us to eat olive oil. At first I didn't like his taste very much, but then I got used to it and now I don't even imagine a salad with another dressing. It seems to me that he then becomes tasteless. In addition to ingestion, olive oil can be used in cosmetology. I'll tell you what I learned about him during this time.
Why is olive oil so popular? First of all, because of its composition. Vitamin E prolongs youth, A is responsible for the hydration and elasticity of the skin. In winter, the use of oil for me will be especially relevant, because my skin is dry and in winter everything gets worse. If you use this product, it will help not only soften and moisturize the skin, but also retain moisture without clogging the pores.
It also contains vitamins B, D, K and monounsaturated fats. With their help, you can prolong the youth of the skin, prevent the appearance of wrinkles and, in general, improve its condition. For me, the only important thing is that with the help of olive oil, I get rid of dryness, which annoys me very much.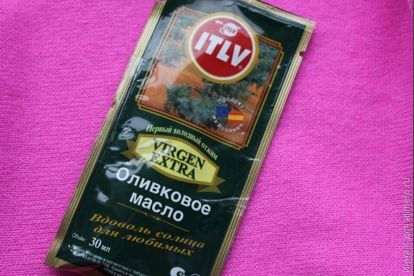 Olive oil can also be used for hair. You can moisten the tips with them before washing. This is an excellent tool against their fragility.
If you decide on a longer procedure, rub the tool into the hair roots, then distribute it over the entire length. Separately heat the towel on the battery and wrap the head for half an hour. Then you can wash your hair with regular shampoo. Hair will be shiny and silky.
If you feel tight, especially after washing, try to rub a few drops of oil into the skin. More is not needed, because I, for example, do not like walking with a greasy luster on my face. You will immediately feel relief, the skin will refresh and gain elasticity.
And oil can be used for lips. If your lips are chapped and chapped in the winter, try mixing olive oil and honey and applying the mixture to this area. Believe me, the result will please you!
Arms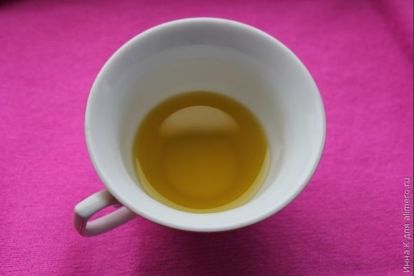 Winter has not come yet, and I have been smearing my hands with cream all day. otherwise they are very dry. Sometimes we do this procedure with our daughter: we spread our hands on oil, put mittens on top and sit like that. At the same time, it is important to lubricate each nail and cuticle. Nails will gain a healthy shine.
And the legs can also be smeared with olive oil. I do this: brush my feet and brush them with oil. I put on socks and go to bed. In the morning the skin becomes soft.
Conclusion
Olive oil can replace the whole beautician, if you know how to use it.
Do you use olive oil in cosmetic procedures?