My skin is naturally prone to dryness. In winter, I get tired of struggling with a constant feeling of tightness, especially after visiting the pool or washing. The prolonged low temperatures this year also affected her in a wrong way. And somehow, spreading a fat cream, I thought, why not use instead the most fatty tool that I know – olive oil?
After wandering around the Internet, I realized that this idea had occurred not only to me. It turns out that many women with a similar problem have long been using olive oil. Moreover, it was used as a wound-healing and disinfectant long before the appearance of not only the Internet, but also other benefits of civilization.
Olive oil is rich in vitamin E, which is extremely important for maintaining the youth of our skin. In addition, in this product you can find vitamins such as C, K, A, groups B and F, as well as monounsaturated acids and trace elements useful for the skin. I note that olive oil can be used for cosmetic purposes not only for those who have dry skin, but also with any other type.
Use every day
Every day, you can use the oil in a heated form. Then it will act faster and more efficiently. I usually use it after evening washing. Just wetting a piece of fleece and grease the face for 10-15 minutes. Then the oil must be removed with a dry cloth.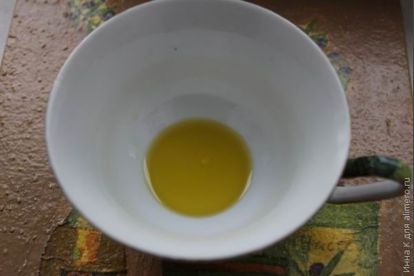 Sometimes I like to pamper my skin with masks using olive oil. I especially like the following.
With banana. Take 1 banana, knead it until the state of a slurry and mix with 1 tbsp. olive oil. Apply the mixture on the face for 15 minutes. Suitable for sensitive skin.
With clay. Today in the cosmetic departments you can find small bags of special clay. They are inexpensive. But from such a mask, I usually have skin. Somehow I tried to add 1 tsp to the mixture. Olive oil and sensations were very different. The skin is well softened and has a nice color.
With cottage cheese. Mix olive oil and cottage cheese in proportions of 1: 1. Add a few drops of lemon juice and apply on face for 15-20 minutes. Then wash off. This mask perfectly whitens the skin and at the same time softens it.
Do you use olive oil in facial care?