I want you, girls, I confess, I have one weakness – the love of essential and natural oils. Having gotten another cherished bottle, I rejoice as a child.
I apply them wherever possible. I tried to cook soap – added mandarin oil. Made aromakamni – in the course let the tea tree oil. Even she made the candles herself and dripped a few drops of rose oil into the cooling paraffin.
But the most remarkable property of natural oils is the indisputable use for the face, body, hair and nails. Massage, relaxing bath, face masks or hair, I cannot imagine all these actions without the participation of oils.
Transport (base) oils

Base oils include olive, almond, shea butter, jojoba oil, sea buckthorn and the like. They are made from seeds, nuts and seeds of various plants by cold pressing. Of all the variety of such oils, I prefer only five.
1. Olive. Perhaps it is a universal oil, because it almost never provokes allergies, nourishes, moisturizes and restores the skin of all types. Vitamins A and E, which are contained in considerable amounts in olive oil, help to preserve youthful and elastic skin for a long time.
2. Peach. It is recommended to be used to restore dry, weathered and fading skin. The vitamins and trace elements that it contains do an excellent job with various inflammations and rashes on the skin prone to allergies. Peach oil easily replaces any makeup remover by gently removing the remnants of cosmetics from the skin.
3. Grape seed oil. It is better to use it for women of 25 years and older, because it perfectly copes with the first wrinkles, dryness and peeling of the skin. This oil can be easily replaced with a night cream, but they should not be used more than once a week.
4. Almond. It can be used to deeply moisturize the skin and protect it from ultraviolet radiation. This oil helps to work the sebaceous glands, prevents the expansion of pores and restores the upper layers of the skin of the face, hands and lips after a long stay in the cold.
5. Jojoba oil. One of the few, this oil is suitable for caring for the skin around the eyes. And also it copes with the care of problem skin, which is prone to dermatitis, acne or irritation.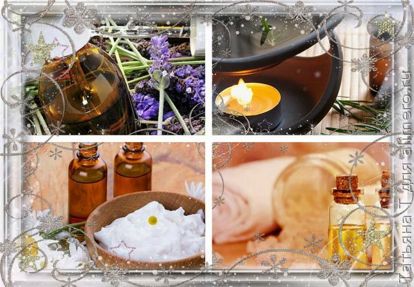 Essential oils

Apply essential oils with great care and in small doses. They need to be mixed with care creams or base oils. For skin care such esters are useful:
For problem skin – lavender, tea tree, ginger.
For normal skin – Jasmine, ylang-ylang, chamomile, lemon balm, rose, carnation, oregano.
For dry skin – sandalwood, sage, nutmeg.
For oily skin – Bergamot, rosemary, myrrh, juniper, spruce.
The main thing to remember – in all you need to know when to stop. Apply essential oils for skin care need without fanaticism.
Do you use natural oils? Which ones do you like the most?