My light, mirror, say … Well, quite another thing! Now I like to look at my reflection. Oh, girls, I was pleasantly surprised masochka oatmeal. I hasten to share her recipe with you.
Spring came, and now I spend more and more time in the garden. These are dust, wind and irritating face skin, sweat. No matter how carefully I wash my face after that, my skin still suffers a lot. She looks weathered and faded. And I so want to look fresh and young. Just in time a friend advised me a mask based on oatmeal.
I took the usual hercules, one that is prepared without cooking. For one procedure, a tablespoon of flakes is enough. To them I added a spoonful of sour cream (15% fat) and a couple of teaspoons of freshly squeezed lemon juice. All ingredients are mixed until uniform, and for 15 minutes applied to the skin of the face. I left free only the area around the eyes and lips. After all, for them, such a composition is somewhat aggressive.
While the mask was cleansing, refreshing and toning my face, I enjoyed a cup of herbal tea. After 15 minutes, I washed off the mask with clean warm water. Then she rubbed her face with ice cubes (iced chamomile tea). The result I was very pleased. The skin has visibly freshened up, has become more elastic. By the way, this mask fits any type of skin.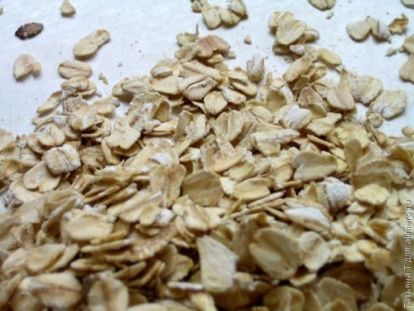 While I was writing the topic, I remembered a couple of recipes for masks. One I keep in reserve – it is for mature skin, and the other I want to try when I get fresh May honey. Here are their recipes:
1. For mature skin. Steamed oatmeal flakes (one tablespoon) with strong black tea. The liquid should cover the oatmeal. Cover with a saucer. When the slurry is done, add one teaspoon of honey and citrus juice. Juice should be freshly squeezed, but choose the type of citrus according to your taste.
Before you put a mask on your face, make sure that it is cool enough – you do not need burns. Lie for a quarter of an hour with a mask on the face, and you can wash it off. First rinse the gruel with warm water, and then rinse the face with some more cool water. This procedure makes the mature skin more elastic and fresh.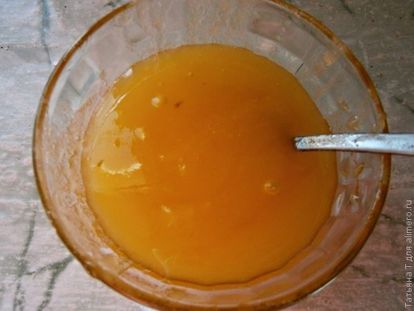 2. Mask with honey. A tablespoon of rolled oats should be mixed with the same amount of natural yogurt and a teaspoon of fresh liquid honey. In the mixture you need to add another teaspoon of olive oil. Stir well. Further, everything is the same as in the previous recipe. The main advantage of such a mask is that it perfectly moisturizes overdried and weathered skin.
Well, try? Share your impressions.