I have always used creams and face masks. I bought in stores all kinds of tubes, bags. But after winter frosts, cold and strong winds, I decided to pity my skin. Since the masks, which are sold in stores, contain synthetic additives, which very often cause allergic reactions on the skin.


And I found a way out of this situation.


At that time I had a difficult financial situation, so I could not buy expensive and high-quality face masks. And I did not dare to try cheap means.
But in order to look beautiful in the spring, I decided to look at the popular recipes of nourishing face masks. I tried a large number. Some did not fit the skin, while others were very complex. And free time was very little.
And when I was not even hoping to find a good mask for myself, I found some excellent recipes.
First of all, I cleaned my face with a mixture of grated apple and ground coffee. You can use the usual scrub or tonic.
Oil Mask for Dry Skin


Heat any oil (linseed, sunflower, almond, olive).I used refined sunflower oil. Soak a gauze napkin, after making slots for eyes, nose and mouth. Put on face and relax for 20 minutes.
Remove the oil residues with a cloth moistened with warm water. Wash the towel well with cold water, squeeze, and gently soak the skin of the face.
Nourishing mask for giving skin elasticity


Pound egg yolk with one tablespoon of olive oil, add a teaspoon of lemon juice. Apply to the skin with a cotton swab. I made a gauze napkin and put it on my face. Remove the mask after 20 minutes. Wash off with a cotton swab, which is pre-wetted with warm water.
Mask for deep nutrition of the skin (suitable for removing inflammation from the skin of the face)


With this mask, I saved my skin when my face went red with incomprehensible spots. Over time, I realized that my skin responds to nutrient deficiencies. But then it was very unpleasant. In a few procedures, I took off the inflammation and itching on the skin.
To do this, take 2 tablespoons of oatmeal flakes, pour 4 tablespoons of milk. Leave at about 1-1.5. Apply the swollen mass on the face, wash off with warm water after 20 minutes, and then wash with cool water.
Nourishing mask for oily skin


Grate the peeled apple on a fine grater, add 1 tablespoon of olive oil (you can use refined sunflower oil), 1 tablespoon of sour cream, 1 egg white. Apply the mask on the skin, after 20 minutes, rinse with warm water.
These masks save my skin every time she needs help.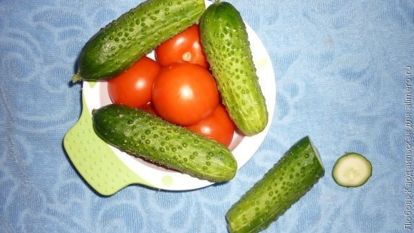 My grandmother always says that a good housewife doesn't lose anything. Since childhood, I rubbed my face with a piece of cucumber. When I made the salad, I threw out the ass with the tails.
And how do you feel about the nourishing face masks?