I love pharmacy cosmetics, as it is perfect for my dry skin. Today I will talk about a new product from Vichy – a night cream spa ritual in the travel version.
The manufacturer (France) promises a hypoallergenic formula suitable for sensitive skin. Thermal water and hyaluronic acid in the composition intensively moisturize the skin all night, soothe it and make it less sensitive. Luxurious refreshing texture protects the skin and soothes it. Does not leave a sticky film.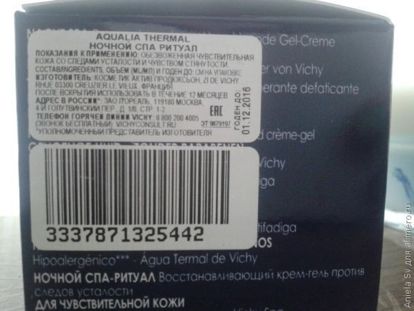 Packaging and appearance
The cream is enclosed in a beautiful jar of heavy plastic, closed with a screw cap on top. Since I have a travel version, there is no protective membrane, but it is present in the full version.
A jar of beautiful light blue color is in a box of dark blue cardboard (night cream).
Day cream from the same series – in a box of light blue cardboard. On the box a lot of information about the manufacturer, appointment and composition.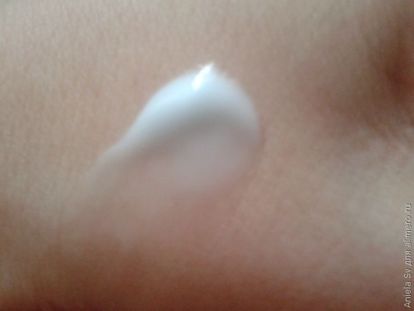 The cream itself is a gel texture of an opaque light blue color with the characteristic aroma of all Vichy products. Fragrance unexpressed, after application to the skin is not felt. The volume of the full version is 50 ml, my version contains 15 ml.
Application and result
As a night cream, I apply it after over-makeup removal at night, respectively. Cream light gel consistency, so it is easy to apply and spread over the skin. Instantly absorbed, has a slightly cooling effect.
Moisturizes really intensely, in the morning my skin is very soft and smooth. Pores not clog. The cream is very economical, one small portion is enough for the whole face, so my version does not even think to end.
It contains water, glycerin, dimethicone, squalane, hyaluronic acid, algae and polysaccharides. The composition is average, but moisturizes the cream really powerful. Full composition on the photo.
Like any product from Vichy, I liked this cream. It moisturizes well, does not clog pores, has a slight refreshing effect – what more could you ask for? The cost of a full version of 900 rubles. Girls with dry and sensitive skin – take a look – suddenly this is the cream of your dreams?