Today I propose to consider the popular ways of dealing with unnecessary wrinkles, dark circles and bags around the eyes, which I have tried on myself and give them preference over expensive cosmetic products.
The main factors provoking the aging of the eyelid skin are:
– insufficient moisture
– the use of poor-quality cosmetics and poor cleansing of the skin before bedtime
– bad habits (smoking, alcohol)
– ecology, environmental impact, ultraviolet radiation
– improper diet, exhausting diets
– stresses, etc.
Since the skin of the eyelids does not have fat cells, it dries out very quickly, which provokes the appearance of wrinkles. Therefore, to improve its structure, nutrition and hydration effective folk recipes of masks and compresses based on natural ingredients, in addition, they are available and every hostess is always at hand.
Masks

1. Anti-wrinkle. We take 1 yolk and mix it with a couple of drops of olive oil, apply to the skin for 10-15 minutes, then rinse with warm water. I really liked the effect – the skin is soft and silky, fine wrinkles disappear.
2. Moisturizing. It is suitable even for especially dry skin, for its preparation you need only natural butter, which is applied with smooth movements on the eyelids and left to absorb for 1-1.5 hours, then rinse with warm water. You can use it as a night cream in the same order, but do not wash it off until morning.
3. Nutritional. Half Art. spoons of cottage cheese mixed with half tsp of honey, add 1 teaspoon of milk and heavy cream, mix thoroughly. The resulting mass is applied on the eyelids for 15-20 minutes., Wash off with water. After its use, the result is noticeable immediately – the skin of the eyelids is tightened, soft, moisturized and radiant.
4. Against dark circles. Rub on a grated 1 raw potatoes, add chopped parsley and apply for 15-20 minutes. This mask perfectly brightens the skin, giving a healthy fresh look to the eyelids.
5. Vitamin. Grind apricot pulp and add 1 teaspoon of vegetable oil, apply for 15-20 minutes. then wash off. Relevant in the summer, saturates the cells with beneficial vitamins, smoothes fine lines.
Compresses

Compresses based on decoctions of herbs are popular and effective. For them, I use calendula, parsley, mint, chamomile, lime blossom, dill, tea brew. They can be both cold and warm.
The preparation of such compresses is easy and not difficult: we take 1 tbsp. spoon one of the proposed herbs and pour 100 ml of boiling water, insist 20 minutes, cool, put on cotton pads and apply for 15-20 minutes. to the eyes.
Such decoctions can be poured into ice molds and frozen, and you can wipe both eyes and face with cubes in the morning.
You can use oil compresses, for example, with olive or fir oil, also milk-based compresses (moisten cotton pads with warm milk and put on eyelids for 15 minutes).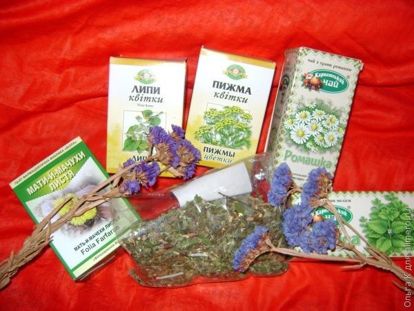 findings

Although the famous classic M. Twain said that wrinkles should be only traces of old smiles, unfortunately, we women are not inclined to treat the signs of aging of our skin just as easily. Therefore, you need to start caring for this sensitive area of ​​the face in advance, give it adequate attention before the onset of serious signs of aging and deep wrinkles.
I singled out for this purpose Sunday evening, when all the important chores are done and you can take care of yourself. Soon this rule becomes habit, especially when the first results of such efforts become visible.