I am a person who loves extremes in everything. I, probably, a hundred times changed the length and color of hair, and in general, I like to turn life 180 degrees. If life changes bring mostly joy, then experiments with appearance usually aren't good for long, and the consequences are noticeable.
Once I decided to radically change my care. Of course, I am not one of those girls who are fanatically buying jars in stores. Despite the fact that, in general, I am well versed in cosmetics, I buy it without much enthusiasm.
Greed or curiosity?
The desire to experiment usually leads to greed and curiosity. I bought myself a beautiful Asian cb cream that requires a special make-up remover. If you come across similar specimens, then I think, you know, that they are washed with special hydrophilic oil. A mediocre oil in an online store costs at least $ 10, it seems you don't feel sorry for yourself, but at the same time you don't have a tight pocket.
First try – successful

I found a recipe on the internet and decided to try it. In general, this is not entirely correct, but at my own risk and risk I usually use my body as a mobile laboratory. For hydrophilic oil, I needed:
1. Base oil. I think you know a huge amount of base oils. Grape pits, avocados, jojoba, olive oil – are considered basic. I took apricot kernel oil. The beauty of this recipe is that it is you who choose the base and essential oil, so if you study the properties of oils carefully, you will find the perfect option for yourself. Everything will turn out as in a pharmacy – by prescription.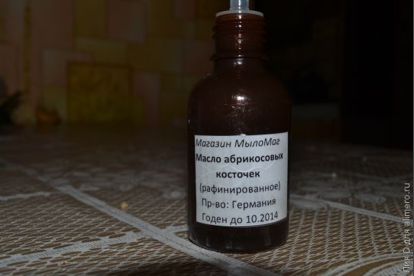 2. Essential oil. With essential oils you need to be very careful – you can easily get burned, and this, you see, is not what we need. Essential oil does not dissolve in water, so be careful when using it. Essential oil can be mixed with base oil, milk and salt. In our recipe there is a base oil, so do not worry. I took lime oil, although it was possible to use tea tree oil – it perfectly eliminates the drawbacks.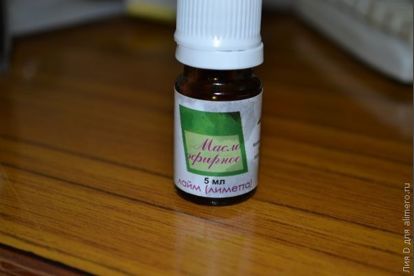 3. Polysorbate 80. Perhaps the most interesting component that makes hydrophilic oil from ordinary oil. Simply put – this is Olive Emulsifier. Simply put, it is he who, in contact with water, makes soap suds out of oil. You can buy in the store, which sells ingredients for soap making.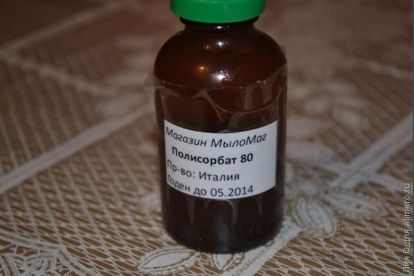 The ratio of ingredients is approximately 90% base oil and 10% Polysorbate 80. Two or three drops of essential oil. You can add liquid vitamin A or E. Washes makeup very well, the main thing – do not forget to wash and wash off the remaining oil.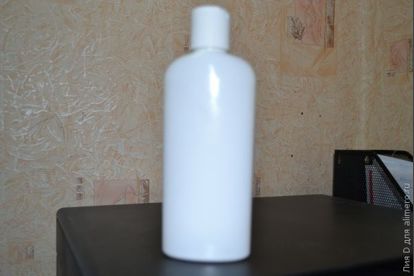 My second potion is a softening balm. Initially, it was planned as a lip balm, but it turned out to be an excellent emollient. The basis for the balm was beeswax.


Be careful – bee products cause allergies in many people.. I added coconut butter, some avocado base oil, vitamin A and E.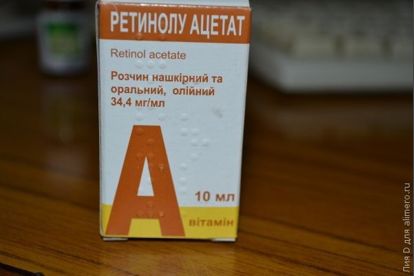 Melt everything in a water bath. After that, poured into a special jar. Saying how much and what I added in grams and even proportions is difficult. Scales with grams I appeared later.
In the soap store for the company, I ordered another interesting powder called Bura.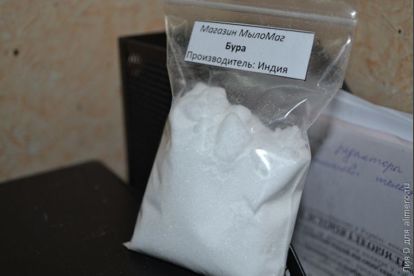 With it, I prepare a solution for cleaning the face.
– 1 tsp of honey
– 1 tl glycerol
– 1 tbsp alcohol
– 2-3 g borax
– 70 ml of water boiled or distilled
Mix honey, glycerin. Add alcohol, borax, water. To stir thoroughly.
I really liked the tonic. The skin has become much better in just a few days. Be sure to still buy glycerin and make a new batch
Best the enemy of the good!
In general, I want to take stock. Doing care at home is inexpensive, educational, and fun. You probably know what you put in the composition. Although there are a number of drawbacks. First, most likely, it will not be possible to pick up a tool right away – only the trial and error method is the most correct. Secondly, to replace the store cosmetics immediately most likely will not work and, thirdly, sometimes the best is the enemy of the good. Be convinced of this hundreds of times.
The abundance of natural care can not please your skin. Excess care – can just pour it, as we sometimes fill the flower with excess moisture. Be careful, always do an allergo tests, try to keep the proportions. Remember, we are all individual and what is ideal for one woman is quiet horror for another. Love yourself and flourish!