My skin is dry, so all the facials I buy or nourishing or moisturizing. Today I'll tell you about the Natura Siberica nourishing face mask and the Organic Shop moisturizing gel mask.
Nourishing face mask for normal and dry skin Natura Siberica
The manufacturer (Russia) promises saturation of the skin with nutrients, gives a soft and healthy complexion, the mask stimulates collagen synthesis, protects against dehydration, relieves irritation and improves complexion. Organic plant extracts in the composition moisturize and soften the skin.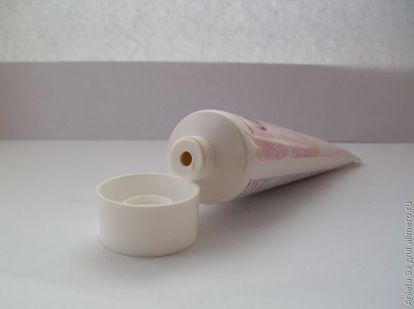 Nature Siberika refers to organic cosmetics, the product does not contain harmful chemical components. The composition is very good: water, fatty acids, soybean oil, amaranth oil, rosehip oil, extracts of calendula, yarrow, soapwort, nettle, chamomile, vitamin E, wheat protein.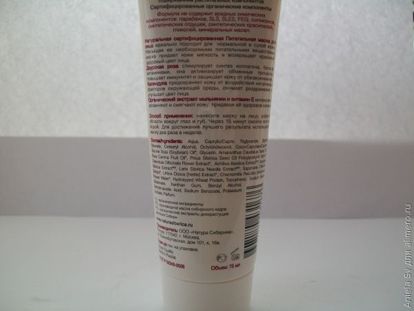 The mask is in a convenient tube with a screw cap, volume 75 ml. I liked that the neck of the tube was sealed with foil. Mask thick milky cream color with a pleasant aroma. Easy to apply. I put it on for 15 minutes, then wash it off. It is washed off easily, it does not leave a slippery film on the face, it foams a little while washing. Pores not clog.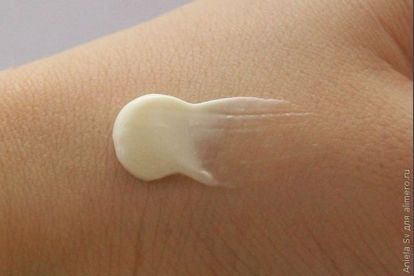 With regular use eliminates flaking. I like the mask very much, I use it once a week to improve the skin color and to prevent peeling, which always accompany me in the winter. Price – 139 rubles without discount.
Organic Shop Moisturizing Gel Mask with Organic Aloe Vera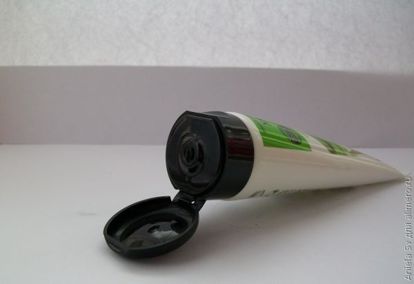 The manufacturer (Russia) promises to moisturize the skin, soften it, improve the structure, gives freshness to the skin. The mask does not contain SLS, parabens and silicones. Ingredients: water with organic extract of aloe, glycerin, panthenol, bamboo extract, allantoin, ylang-ylang oil.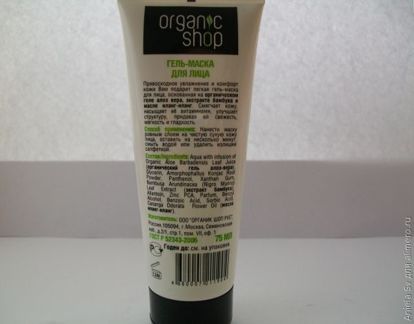 The mask is in a nice tube with a comfortable reclining lid. The neck of the tube is also sealed with foil. The mask is gel-like, transparent with a bright smell of fresh grass. The aroma is simply amazing. You put a mask on your face and relax. Volume 75 ml.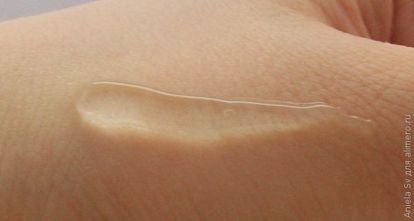 I put on a mask for 10 minutes, then wash off. Wash off easily, does not clog pores. I use a mask once a week after using clay masks, when the skin needs to be soothed and moisturized. Price – 55 rubles.
Fine products of Russian production. Pleases more or less natural composition and effect. With constant use, the skin is moisturized, nourished and glowing with health. And all this for little money. I recommend to everyone!
Do you use masks to nourish and moisturize the skin?