I love the Russian brand Natura Siberika, especially their face masks. Today I will tell you about the mask, which I especially liked, despite the statements of the manufacturer that it is for mature skin.
Manufacturer (Russia) promises special effective care for mature skin. Included in the extracts of snowy cladonia contribute to cell regeneration and slow the aging process. Lifting complex restores skin structure and rejuvenates it. Vegetable elastin gives smoothness, elasticity and tone.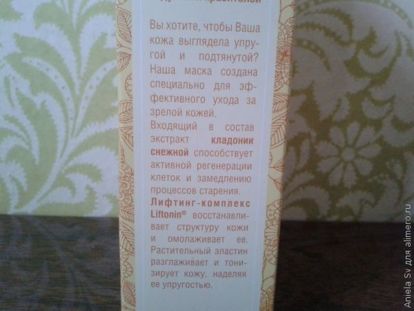 Packaging and appearance
The mask is enclosed in a plastic soft tub, standard for its kind, with a wide dispenser, which was originally sealed with foil. Today I will show you this in the photo. The tube is opaque, the cap is screwed on. The tube itself is packed additionally in a cardboard box with all the necessary information. Volume – 75 ml.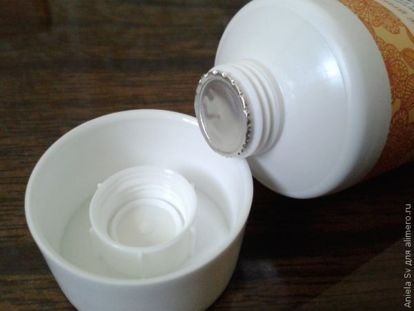 Cream-colored mask, thick, creamy, plastic, rich with a very pleasant aroma for me – it smells like something sweet. The texture is cream.
So, I repeat – I am not confused by the fact that the mask for mature skin – I believe that masks can be used regardless of age and they have little effect on the aging process. I apply Masochka 2-3 times a week, usually after a clay mask or just to moisturize the skin. The mask is easy to apply and spread over the face. I put on a mask for 10-15 minutes. After washing off – the mask is washed off easily and effortlessly.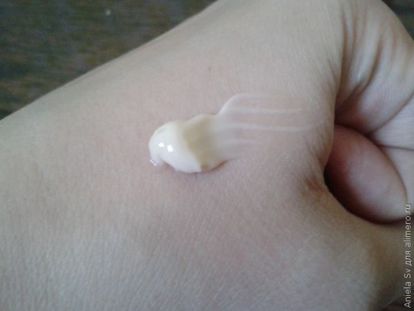 After washing off the mask, the skin becomes very soft and supple, moisturized and nourished. The pores seem to open and my skin begins to breathe. I really like the effect of this mask. I didn't notice a special skin elasticity, as it seems that my skin is okay. During use, the mask did not clog my pores and didn't cause the appearance of subcutaneous.
The composition as always pleases: water with extracts of chamomile, calendula, meadowsweet, glycerin, extract of Aralia Manchu and Rhodiola Rosea. Full composition on the photo.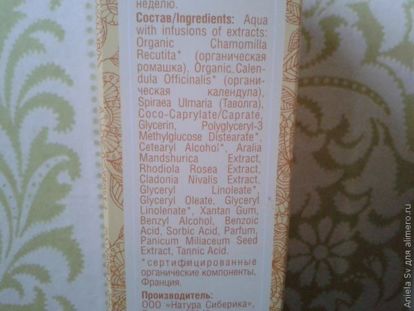 Summary
I really like this mask. It nourishes and moisturizes my skin, gives me a rested appearance, does not clog pores and at the same time is inexpensive. For this mask, I gave 129 rubles without a discount. Girls, I advise everyone to – take a look at the masks from Natura Siberika.