Salt bath for nails – my favorite. They quickly and effectively strengthen the nails, nourish them with a whole complex of useful macro-and microelements. In addition, their preparation does not require much time and high financial costs. I always make them from what is available at home.
Tray the simplest of simple
To make it needed a handful of sea or food salt and a glass of warm water. By the way, I choose a bowl for these purposes, taking into account that both hands can be placed in it and at the same time do not feel discomfort.
So, I first pour salt into a bowl (about a couple of tablespoons are made), then pour it with warm water and mix thoroughly until completely dissolved. I put my nails in salt water for 20 minutes. And after wetting them with a towel and applying a nourishing cream for hands and nails.
The name of this bath speaks for itself. It includes salt (as I already mentioned, I use both sea salt and cookery for nails), any citrus fruit (I prefer lemons and oranges more often) and warm water.
The first thing I do is pour out a handful of salt in a bowl and squeeze the juice of one fruit onto it. When the salt absorbs all the juice, add a glass of warm water and mix everything until the salt dissolves. This sequence of actions is not mandatory, I just got used to doing just that. I do not know why.
Then everything is as usual: I put my hands in water for 20 minutes, and then lightly rub them with a towel and apply cream.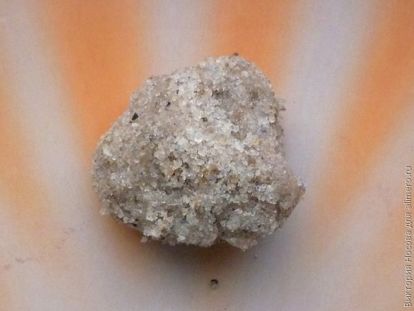 For her, I use handful salt, a couple of tablespoons vegetable oil and again water. First, I pour the oil into a bowl and heat it up a little on the water bath so that it is distributed throughout the bath rather than creating a greasy film on its surface. Then add salt and water at the highest possible temperature (but not hot, so as not to burn).
Thoroughly mix everything up, put my hands in the bowl to the wrists for 20 minutes, and then wipe them with a paper napkin and apply the cream. For this bath it is better to choose a bowl deeper to fit both hands, and not just nails. Then not only nails become stronger, but also skin of hands becomes softer.
In the cold season, I often wear out the surface of the hands. To return the hardened skin softness and attractive appearance, I make foam baths for hands and nails. For their preparation are required salt, warm water and soap tool to create foam. I usually use baby shampoo or bath foam for this.
In a deep bowl with warm water, I drip a couple of drops of foam making agent, then add salt and mix everything until the salt dissolves. For the adoption of such a bath is also enough twenty minutes.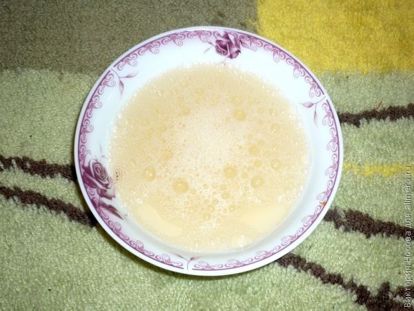 Its structure includes salt, one glass of milk, honey (3 tablespoons) and juice of one lemon. Milk and honey, I pre-heat in a water bath, and then mix. I add to the resulting base a good handful of salt, imbibed lemon juice.
I mix everything in a bowl. For 20 minutes I put my hands in it. And then I wash them under running water, wipe them with a towel and apply cream.
Salt baths for nails are useful and easy to prepare. For prophylactic purposes it is enough to apply them once a week. For treatment purposes – daily for one to two weeks. To create a diversity, it is enough just to change or add any of its components (salt does not count).
And what salt bath for nails do you use?