Every year with the arrival of spring, freckles appear on my face. I can not say that there are too many of them or they are so bright that they are striking to everyone around them. But it immediately begins to seem to me that the skin loses its even color, becoming slightly pockmarked.
Every spring, I update the makeup cosmetics, buying face cream with a high degree of protection from the sun's rays. But, to be honest, they have no effect on freckles. I tried the cream with a brightening effect. They really lighten the skin quite well, only freckles remain in place. It even seems to me that they are becoming more expressive on a lighter background.
As always, folk remedies have become my lifesaver. Just want to note that thanks to these methods, it is unlikely that you will be able to completely get rid of freckles, but it will not be difficult to lighten them, making them less noticeable.
My grandmother told me about this method. Previously, girls with snow-white skin were considered the most attractive. But what about the rest? In order to achieve the whiteness of the skin, many were washed with kefir or sour milk. Besides the fact that the skin gradually became lighter, it received a lot of vitamins contained in this valuable product.
I changed this recipe a little. I don't wash kefir, but when time allows, I use it instead of a face mask. Apply to cleansed skin for 15-20 minutes, and then wash off with warm water. You will not believe, but the effect of such a mask is noticeable after a few procedures. Freckles become less noticeable, and the skin becomes more healthy.
Cucumber and parsley
Parsley has long been famous for its bleaching properties. It is also suitable for lightening freckles. Most often, I apply it in its pure form. I just chop the parsley leaves in a blender, and then apply the resulting gruel on my face. After 15-20 minutes, wash off the mask with warm water.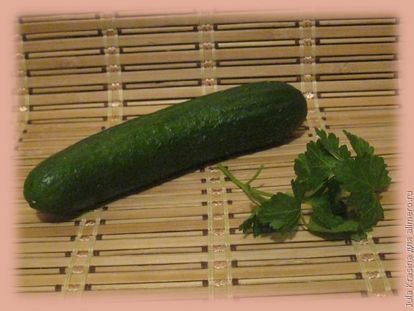 Several times I made lotions based on parsley, the effect of which is simply amazing. A small bunch of parsley is necessary to pour a glass of vodka and insist in a dark cool place for two weeks. Wipe your face like a normal tonic. This method is very effective, but it dries the skin, so I use it very rarely and prefer to dilute it with water, so as not to injure the skin once again.
Thanks to these popular recipes, I manage to make freckles less noticeable.
Have you ever tried to get rid of freckles? Did it work out?