In my opinion, our feet do not get as much care and care as they would like. When it's summer, the legs require increased attention.
My mood is very dependent on the condition of my legs. They must be flawless. Such troubles as sweating, dryness, natoptysh very well known to me. However, for the present I manage to cope with all these moments at home.
Rule number 1. Do not neglect the simple daily care.
My daily hygienic care is as follows. Washing your feet with warm water and soap, and then wiping your feet and fingers with a piece of ice from mint infusion. In addition to these very simple procedures, I still have other, more caring ones in store. About them further.
Rule number 2. Mandatory foot bath
In order to cope with excessive sweating of the feet, I make baths according to the old methods of my grandfather. I take 100 g of oak bark, pour 5 liters of water, bring it to a boil and let it boil for 15 minutes. Cool and filter a bit. Then I lower my legs in such a decoction and buzz about 15 minutes.
Oak bark has anti-inflammatory and anti-decay properties, which helps to cope with my problem. Sometimes I replace oak with chamomile and calendula in equal proportions. These herbs also have a disinfectant, anti-inflammatory, antiseptic effect.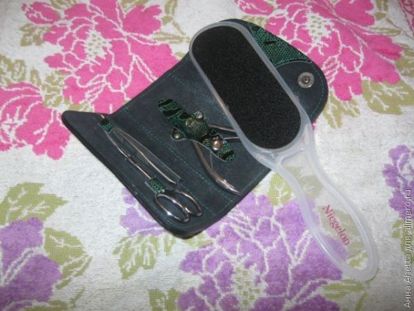 Rule number 3. Cleaning procedures
At least once in 8-10 days I spend cleaning procedures. After steaming my feet in hot water and soap, I remove the softened keratinized layer. Not a razor at all, only a foot rake. I love very much the Niegelon graters. For the nails, I have a wonderful Stalex manicure set.
Rule number 4. Use of foot cream
I have creams – pets. My favorite foot cream with cranberries and lingonberries Grandma's pharmacy, I use every day after washing. It has a very pleasant texture and delicious smell. Perfectly softens and tones the skin.
But after a pedicure I love to use Biocon balm for hardened skin of the feet. So that all the active ingredients of the cream are absorbed as much as possible, and the bed remains clean, I put on cotton socks. You will not believe in the morning my heels like a baby.
Another of my constant companion – deodorizing softening foot cream Deocontrol. I can use this option too as an everyday cream. In addition to intense softening, it protects my feet from the smell of sweat.
Girls, you can say it is too troublesome. But believe me, it's worth it. Your legs will be perfect!