I had heard a lot about cosmetics Natura Siberica a long time ago, but in my cosmetic bag the face care products of this manufacturer appeared a little over a year ago. I was stopped by the fact that I found a lot of reviews with complaints of allergic reactions, but I was very attracted to the fact that most of the ingredients were made up of natural origin. In the end, I decided, and that's what I feel after the application.
Oddly enough, Anti-age day cream was the first to get into my makeup bag. The age was rapidly approaching 30 years, and I firmly decided to abandon cosmetics for adolescents and switch to age-appropriate cosmetics.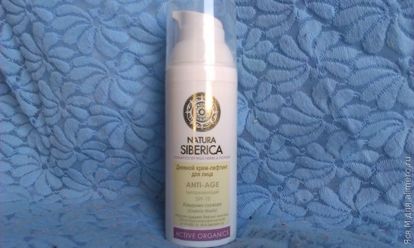 At the base of the cream is snow cladonia, which, according to the manufacturer, promotes cell regeneration.
In my opinion, the cream improves the complexion, slightly mattes. But it is very thick, so those who suffer from enlarged pores will immediately feel how the pores are clogged. Regarding the anti-aging effect, it is difficult to assess, since my goal was to prevent premature aging of the skin rather than eliminate wrinkles.
In general, the cream was not bad, the only thing that I would not use it as a basis for makeup, as it is quite thick. The cost is adequate – $ 10-12.
Day face cream for oily and combination skin
The consistency of this cream, in my opinion, is ideal for oily skin, such as mine. Not watery, but too thick. It is applied and absorbed easily. But under the makeup, again, thickish.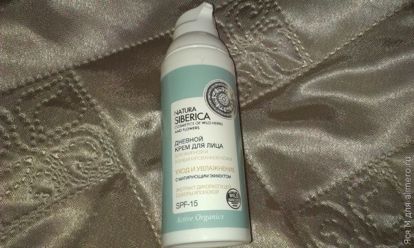 It is based on Japanese safora, which is designed to regulate lipid balance. In addition, the composition contains hyaluronic acid, a natural moisturizer that prolongs the youth of the skin.
Night face mask Night detox
This is my first night care product. Before that, if my face required moisture, I used a regular day cream.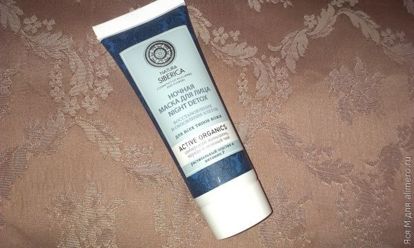 The basis of the mask – Siberian ginseng, train and green tea. The mask promises to relieve the skin from fatigue and make it fresh and elastic.
The effect appeared on my skin after the first application – in the morning the skin really acquired a healthy color and became more matte. The mask looks like a transparent gel and does not require rinsing. By the morning, there is no trace of the gel left, and I, feeling that the skin is sufficiently moisturized, sometimes even neglect day cream.
Mask cost – $ 8-10.
Overall impressions of the price-quality ratio are positive.