I do not know why, but in my years I still have problem skin. Perhaps this is due to the fact that so far I have no children, and the hormonal balance has not yet been established in my body.
In any case, the increased fat content, acne and inflammation bother me from an early age, to this day. Therefore, to look good, I regularly make masks designed for problematic skin.
Sometimes I resort to cosmetics bought from a store, but I prefer to mix natural ingredients on my own. I am attracted to the process itself, and confidence in what components I put on my skin.
Egg oatmeal mask

On the basis of oatmeal, there are different recipes for face masks. They are able to relieve inflammation and at the same time create a slight scrubbing effect. And egg white perfectly narrows the pores, preventing their pollution later.
Of all the options for egg and oat masks, I like this one the most:
1. Beat egg whites should be thoroughly mixed with one tablespoon of rolled oats, add a few drops of lemon juice and half a teaspoon of honey.
2. Apply to previously cleansed skin with light massaging movements.
3. Rinse with warm water after 15 minutes.
Hercules, I pre-lightly grind in a coffee grinder, then the mask is easier to apply on the skin.
Sour cream and cucumber mask

Problem skin also needs nourishment, for this I use a cream-cucumber mask. Sour cream perfectly nourishes the skin, and cucumber juice regulates fat content.
1. Grind the cucumber, grated on a grater or in a blender.
2. Mix in the same proportion with sour cream.
3. Apply to cleansed skin and wait 10 minutes.
4. Rinse with warm water.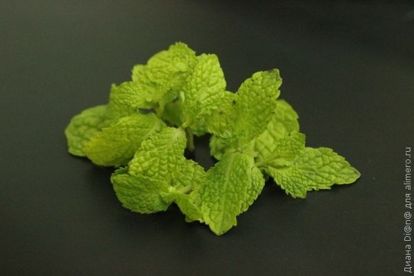 I love this mask for the fact that it makes my skin dull and at the same time has a toning and refreshing effect. It is also very pleasant when applied due to its pleasant aroma.
1. Mint leaves must be crushed and boiled water for 20 minutes. In proportion: 100 ml of water for two tablespoons of leaves.
2. Add buckwheat, oat or wheat flour to the infusion and mix well.
3. Apply the mask with fingertips on clean skin for 10-15 minutes.
4. Remove the mixture with a cotton swab moistened with water.
I like to alternate between masks. Each one has its own effect, which makes it possible to approach skin care from different sides.
Do you make face masks at home?