The problem of oily skin is confronted by many women, and men too. Even with the combined type of the forehead, nose, chin – are problematic. But with the help of various means you can equalize the situation.
I have just a combination skin, so I do not mask the entire area of ​​the face, but on the problem areas.
Mask with beer yeast for oily skin
One of the most frequently used masks is based on brewer's yeast.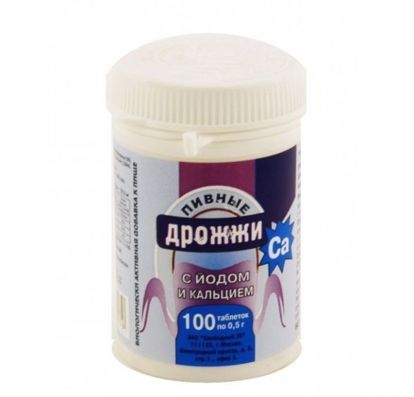 I buy beer yeast in pills, grind them into a powder in a mortar or with two identical tablespoons. For the mask I have enough 1 tbsp. spoons of brewer's yeast powder obtained.
The second component of this mask is freshly squeezed juice of any berries or fruits. I most often have it either lemon juice or currant, less often – cranberry.
To combine the powder with the juice, stir until smooth, you can add a little drinking cold water. The mass should not be very thick.
I apply this mask only on the problem areas of the face – forehead, nose, chin. And I make myself comfortable on the sofa, including relaxing music. In my opinion, the care of appearance should always be accompanied by a positive inner spirit. Only in this case success is guaranteed =)
I wash the mask off with cool (but not cold) water after 15 minutes. Lightly blot with a clean towel.
This mask dries problem areas of the skin, and also gives a small brightening effect.
White clay masks for oily skin
Another mask I often use is white clay.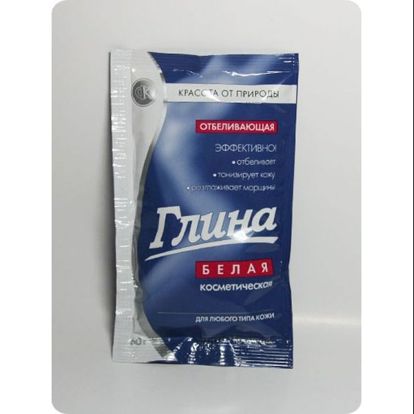 The fact is that I choose for myself masks not only by the result of the action, but also on the basis of their composition. In favorites I have those masks, the ingredients for which I almost always have in stock.
Since I am preparing handmade soap, I often use cosmetic clay. Hence the choice of these masks.
To make this mask, I dilute ½ tablespoon of white clay powder with sour milk. It should turn out consistency, reminiscent of a thick cream.
I apply this mixture again to my problem areas. And wash off after 10 minutes with a damp cotton swab.
This mask not only dries the skin, but also has an excellent cleansing effect.
Option number 2
For another version of the white clay mask, I add 1 teaspoon of freshly squeezed lemon juice, 1 teaspoon of honey and a little cold boiled water to ½ tablespoon of white clay powder.
Stir the mass until smooth, you should get the consistency of sour cream. I also apply it for 10 minutes on the forehead, nose and chin, then wash it off with cool water.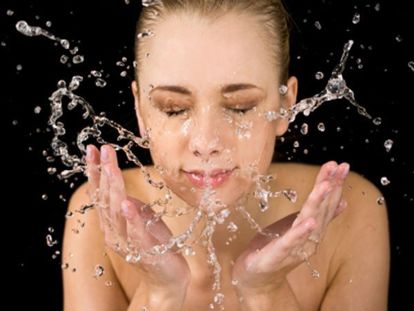 After that, it is better to wipe these areas with a slice of lemon.
This mask narrows the pores, so it gives a tightening and smoothing effect.
Cosmetic mask for oily skin
From cosmetic products for oily skin care, I liked the Anti-toxines mask of the Russian cosmetics company Akkort.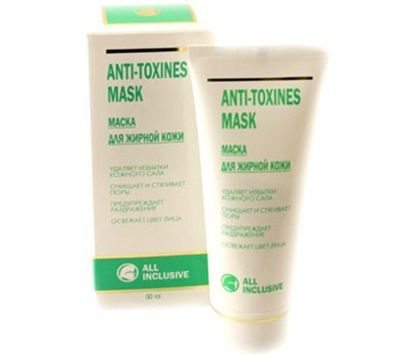 When I chose a mask, I first turned my attention to the composition. I liked the fact that among the ingredients there are extracts of birch, sage, calendula, lemon, blue clay.
The mask action is not prolonged – it tightens the pores for some time. In my opinion, this is better, since it is a skin-friendly option.
There is a slight tingling during application. The smell is pleasant due to the contained essential oils of orange and grapefruit, as well as menthol.
At first I tried to apply it on the forehead, nose and chin. But after a while she noticed that she dries the skin on her chin. The fact is that my forehead and nose are fatter. The effect is the best on them.
I use the mask 1-2 times a week. I apply on the area of ​​a forehead and a nose which is previously processed by tonic for 15 minutes, and then I wash off cool water.
The mask cleans the pores of oily skin well, without tightening it. The skin becomes smooth. I bought this mask for 170 rubles, in a bottle of 50 ml.
And what tools do you use to care for oily skin?