Personally, I always thought that the neck and the décolleté area in general were the first to indicate the age of a woman. If the skin is scruffy, stretched, no matter how amazing the makeup is, it will not save the situation.
I must say that for the care of this area there is no less money than for the skin of the face, hands, feet. You can choose a suitable cream from the series of cosmetics that you use.
Personally, I am in the care of the skin of the neck get around those masks that I do at home. My dislike for turtlenecks, sweaters, and addicted to the top, open blouses says that these tools successfully help me. With a shrunken neck, I would not wear them)))
Of course, masks for nourishing, smoothing and moisturizing the skin of the neck are very important and necessary. Just do not forget that you also need to prepare for them. More precisely, clean the skin.
I do this in several ways. If I take a shower, carefully wash my neck with baby soap and warm water. It cheers on cleaning. If not in the shower, then wipe with cosmetic milk or lotion for normal skin.
Mask along the way
I love these masks (that for hands, that for the skin of the face, neck), for which you do not need to bother too much and prepare for them ahead of time. This is one of those.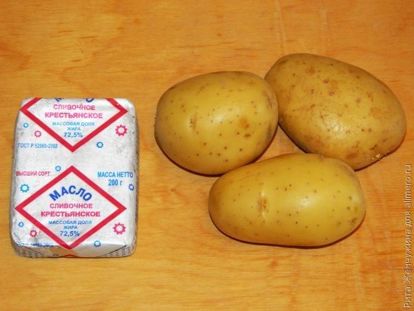 When I (or my husband) make mashed potatoes, after the stage of mixing mashed potatoes with butter I put a small amount of it in a separate bowl. Then I add to it freshly squeezed juice (it won't be from batch sense). Often this is an apple, because this fruit is present at home almost all year round.
The texture is made comfortable for applying to the skin. I keep about 20 minutes, and then wash off with warm water. This mask helps smooth fine wrinkles on the neck and make the skin more elastic.
Mask with cream
To be honest, a special nourishing cream for the décolleté is not always available. But when he is, I gladly make masks with him.
I take egg yolk, 1 teaspoon of this cream and 1 teaspoon of olive oil. I stir and apply this mask on the neck with massaging movements. I hold 15 minutes, wash off with warm water. This mask allows you to tighten the skin and moisturize it.
Fast and affordable mask
There are always eggs, lemon and vegetable oil in our house. Therefore, excuses like: It takes a lot of time and money to take care of yourself – they don't roll))) I think I have 15 minutes and 15 rubles everyone has.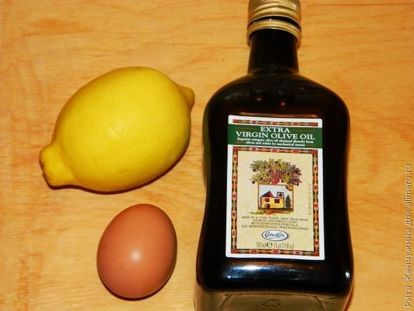 The yolk is stirred with 3 tablespoons of butter. I like this mask most with olive oil. If it is not, do with almond. It is inexpensive and is sold in almost every pharmacy, because of this, it is also a frequent guest in the house. In short, sunflower will do as well if there is no other.
I squeeze 5-7 drops of lemon juice to the yolk with butter and everything is as usual: on the neck for 15 minutes and rinse with warm water.
After washing off any mask, do not rub the skin with a towel. The maximum that can be done is to gently wet her with it.
I want to believe that my recipes for masks will be useful to you too!