I do not go to the beautician too often, but somehow my mother strongly advised me to undergo a cleaning procedure. This procedure is not the most pleasant, but during this time I managed to communicate with the beautician and found out that I have parts of the face, the skin on which has enlarged pores. The specialist advised me not to run them and periodically make masks so that the pores narrowed.
Why pores expand
There are several factors that contribute to the enlarged pores on the face:
heredity
exposure to ultraviolet rays
the use of cosmetics that clogs the pores – powder, foundation and blush
I do not know why I occasionally have enlarged pores. I think this happens in the summer in the heat. Therefore, at this time of year, I try to use only day cream.
The basic rules of prevention
Of course, the problem is easier to prevent than to cure. Therefore, if you know that you have skin that is prone to the formation of pores, follow a few simple rules:
use high-quality cosmetics that do not clog pores, and be sure to get rid of it at night
regularly use special cleansers – scrubs and peels
drink more pure water
periodically wipe your face with ice cubes
use special masks, you can own production
Preparing to apply the mask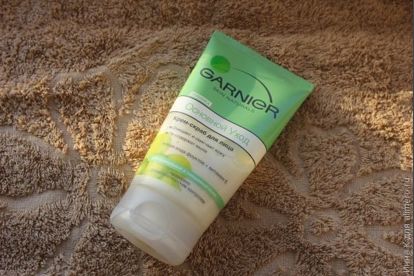 Before applying the mask, the skin must be prepared. I usually use a scrub. But you should not steam the face, why do double work – first expand the pores, and then narrow.
I know a few homemade remedies that help fight enlarged pores.
From clay. This is my favorite mask, because it is very easy to make it. We dilute white clay with water and drip lemon essential oil into it. Apply on the face with a brush, and leave until it starts to reduce. I usually can not stand for a long time – 10-15 minutes, and more is not necessary. Then, first, we wet the dried layer of clay and then wash it off.
From fruit. Some of them have the ability to tighten pores. In the summer, you can simply cut and knead apricot, apple, strawberry, plum or peach and spread your face with the pulp.
Protein. I don't really like sensations when you spread protein on your face, but, nevertheless, the mask is very effective. Protein must be whipped and mixed with the juice of any vegetables. Apply the mass on the face should be about 20 minutes.
From several ingredients. Over this composition will have to tinker. Beat the protein, drip lemon juice into it, add 1 tsp. honey and 1 tsp olive oil. Apply the mixture in several layers. First one, wait for it to dry, then the second, and so on. Wash off after 20 minutes.
Total
Skin care is not as hard as it seems. Masks should not be used too often. I apply them only when I see problems. Therefore, they take a minimum of time.
How do you fight enlarged pores?