I stood in line at the pharmacy just before the New Year for medicines to the child. It was hot, stuffy, and the line barely moved. In the end, I was tired of standing just like that, and I began to look at nearby storefronts.
I slipped an indifferent glance over several shelves, I noticed a green tube on which seductive words were written sauna, bath, massage, pore cleansing mask, face and body. Having managed to read only this, I already wanted to buy this tool, and when I saw the price for it, I was especially glad – this thing cost only 76 rubles for 200 ml!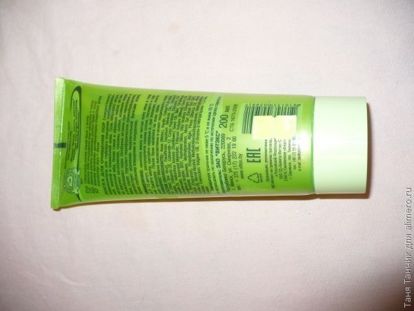 Having bought the product, I immediately began to read the composition. It was written on the tube: it contains salt and mud from the Dead Sea, bee honey, essential oils, and white clay. I really liked the composition, because all of these are natural and healthy products for the skin. I only doubted why it all cost so cheap, is it a fake, is it not a hoax?
I decided to try. The first thing sniffed the contents of the tube. It smelled of very tasty pine needles, clay and something sea, a very pleasant smell, which is what I want to immediately go to the shower and smear means.
I had several inflammations on my face, and I decided to test the mask on my face and back, where I constantly get rashes in winter. First, cleared the skin with soap (body) and facial cleansing foam (face). Has put means on a skin and began to wait. In the process, the needles smelled very strongly, and the skin of the face began to pinch. 10-15 minutes later I washed off the mask.
The skin of the face reddened a little, but the rash was dry and dried, which pleased me. The skin of the back, usually oily, after the mask has become normal and pleasantly soft. The mask is most effective when applied in a bath or sauna, and therefore I use it there.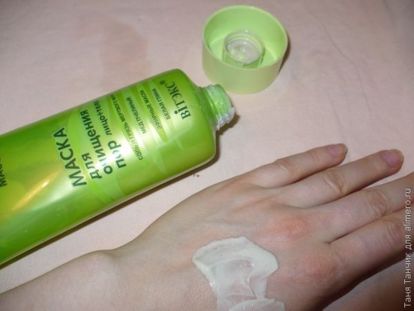 Of course, there is chemistry on the tube, but it is not in the first places. In the first place in the mask is water, then kaolin (clay), then mud from the Dead Sea, and then the chemistry begins, and various oils begin somewhere in the middle and below.
In this way, pros masks for cleansing the pores of the face and body of the company Viteks:
– low price
– A lot of natural ingredients in the composition
– relieves skin inflammation
– removes toxins, dirt and excess fat from the skin
– nice smell
Mask Cons:
– not suitable for sensitive skin and facial skin due to the high amount of coniferous essential oils that irritate the skin
– not suitable for dry skin due to strong drying effect