I think all girls and women with a mustache over their upper lip know how unpleasant it is. And the problem is not so much in the defect, it may not be so noticeable, but in relation to others. They are cruel in their assessments and nicknames. I wondered long ago how to get rid of this shortcoming.
Shaving
I clearly knew that if you started to shave your hair in this place, they will become tough and will resemble a man's mustache. Therefore, the question of shaving did not even stand.
Depilatory cream
One day, my young man told me that you can use a special depilation cream. I agreed not immediately. When the cream was already bought, and the persuasion of the guy was becoming more insistent, we decided to try.
It has been for quite some time. I only remember the admiring words of my boyfriend, how good I look now. I also wanted to be loved with any appearance. Especially since I was pretty even with this little flaw. And I also remember how disappointed I was when after 10 days the hairs appeared again.
Electrolysis
In my student years, I and my mother went to the Beauty Institute, where they did electro-epilation. This procedure is very painful, but beauty demands sacrifices. I was ready to suffer, but it would not turn out that the hairs appeared again after a while.
We sat in a long queue consisting exclusively of women. Of course, they talked among themselves, and I listened to the conversation. And everyone said that, firstly, it was very, very painful, and secondly, it was necessary to periodically come for supporting procedures. When I heard this, I pulled my mother by the hand: We leave from here, rather we leave !.
Here it is, the decision
For a long time I dreamed of a painless way of getting rid of hairs above my lip forever. And a couple of years ago I saw an advertisement for laser hair removal. The advertisement was very tempting: they promised deliverance forever and without pain. True, it was necessary to go through several sessions.
I read reviews on various sites, in women's magazines. The procedure, by my standards, is quite expensive, so I hesitated. She asked friends of the girls if she had any such experience. Alas, no one turned to cosmetologists with this problem. I decided to be the first!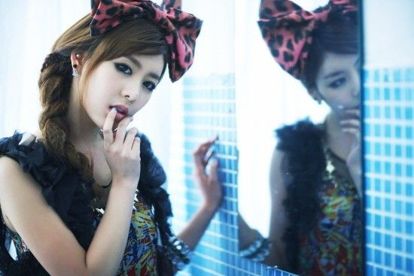 Unexpected delay
I sometimes swing for a long time before making a decision. So it was with hair removal. I matured just in summer, at the height of the beach season. And so I came to a beautician, and she dissuaded me.
More precisely, it was simply said that after the procedure you can not sunbathe for a week in the sun. I decided to return to the salon closer to the fall. Well, the first step was taken. That is how slowly I walked towards my goal.
And finally hit
I'll say straight away for those who are already tired of reading my story: do not believe that laser hair removal is a procedure without pain. I can not say that I have a low threshold of sensitivity, I react to pain as an average woman, but it was very unpleasant here!
Still sitting in the queue, I heard an incomprehensible knock, as if struck with a hammer. But there was nowhere to go, I paid the money for the procedure, and shared with my friends that I was going to become beautiful.
I was interrogated in detail to make sure that there are no contraindications. For example, if I had recently taken antibiotics, the procedure would have been postponed. Then they told me to lie down on the couch.
I put on glasses to protect against radiation, and then the most unpleasant began. My eyes were closed, so I can only describe my feelings. Blow, crack, smell of burnt hair. And my sense of fear, which was intensified by the fact that my eyes were blindfolded.
And I understood that they would hardly do something terrible to me. Maybe it's my impressionability, it didn't hurt much, but it was very scary. Although the procedure itself took only a few minutes.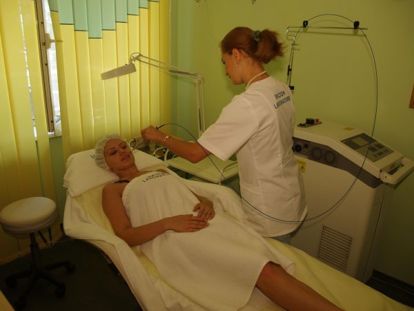 And when to repeat?


After epilation, my face was smeared with panthenol. The redness passed very quickly, within an hour (according to the norms it can last for several hours). I was prescribed a second procedure in a month. However, I could not bring myself to come again.
When I finally came in two months, I was scolded that if it was so irregular to walk, all efforts would be a waste. I wondered how many sessions needed. In the advertising literature, I saw different numbers, from 5 to 10. No one could tell me the exact number.
In the end, I went through only three procedures. And this stopped. My antennae were not so noticeable, but still they remained. I did not finish the job. Maybe when they invent a completely painless hair removal, I will again deal with this issue.
And you had to do laser hair removal?