I must confess that Corres is one of my favorite brands of natural cosmetics. My acquaintance with her began several years ago during a summer holiday in Greece.
I especially like in this brand their shower gels and body lotions with delicious aromas. Positive attitude and shampoos from Korres. And in this topic I want to talk about the following products: nourishing lip balm, anti-dandruff hair scrub mask and a cooling gel with after-tanning yogurt.
Nourishing lip balm (Lip Butter)
For me, simply must have in Corrace and an indispensable tool for the winter. Balm not only nourishes the skin and cares for the lips, but also gives them a shade. I am not a fan of bright make-up, so with him I forgot about lipstick.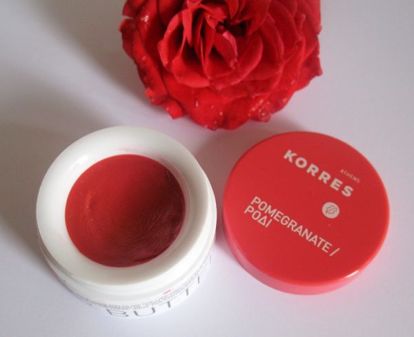 What did you like


Excellent nourishes and moisturizes the skin, lies well on the lips, does not roll into lumps, does not dry the skin, well helps with chapped and chapped lips in the winter.
The only thing, it's still not lipstick, so bright colors will not work. The effect is similar to lip gloss, which is quite suitable for casual makeup.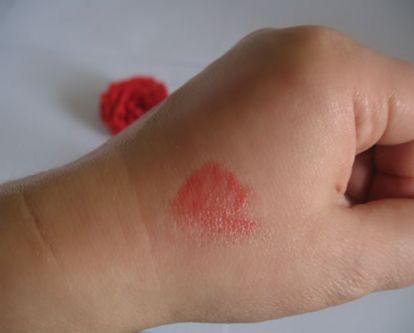 There are different color options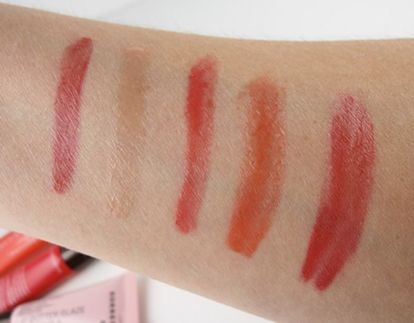 What did not like


Not too convenient format. Balm has to be applied to the lips with the help of fingers, which is not always possible due to hygienic considerations. At work, for example, or in a cafe it is not very convenient to do. But this year I saw in stores a new form of release – in the form of a traditional stick.
Cleansing scrub for hair and scalp with anti-dandruff oligo-elements
I bought it in addition to shampoo. Honestly, it was a random purchase (as the price for it is not the cheapest). On this day in Ile de Beaute there was a discount for birthday people, so at the same time I decided to buy a scrub along with shampoos.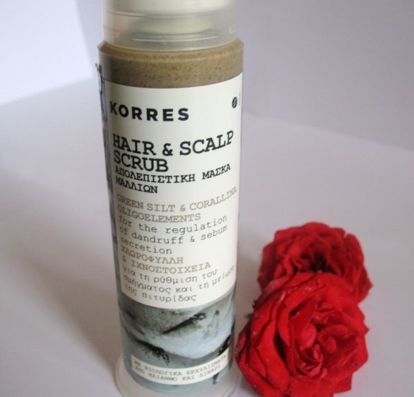 The composition includes sea mud, glycerin, avocado oil, jojoba oil, algae. This is true, and the first thing you will feel when it is applied to your hair is the strong smell of algae and sea mud.
What did you like


The manual says that the scrub reduces the secretion of the sebaceous glands, reduces dandruff, cleanses and regenerates the scalp. At first I didn't like the product, but I continued to use it persistently and after a while the effect came. Well, or so it seemed to me. 🙂
But realistically, using Korres hair care products, I washed my head every 2-3 days. Now I have changed the shampoo and by the end of the first day my hair already looks dirty. Therefore, again I am going to return to Corres.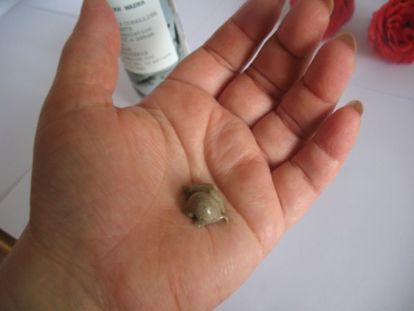 What did not like


Hair, after applying this scrub, become very heavy. It is difficult to wash. To keep your hair clean, you have to wash your hair thoroughly several times.
According to the instructions it should be applied for 10 minutes on the hair and scalp. I advise you to do this for less time and apply a very small amount, otherwise it will be very difficult to wash it off from the hair. And yet, the elusive scent of algae and silt from the seabed will haunt you throughout the use of this tool.
Cooling gel with yogurt for face and body after sun exposure
A little out of season, but still write about him. Maybe someone will find this information useful next year.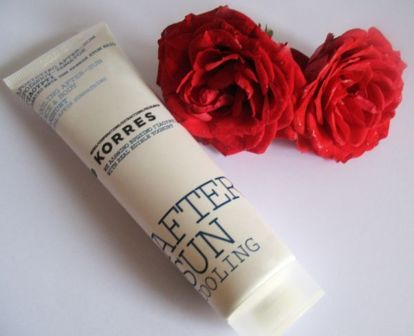 The photo shows the probe. I was handed it as a gift for the next purchase.
What did you like


Bad can not say anything. Very effective for those who are too overheated in the sun. Well removes redness, cools and soothes the skin, relieves irritation. It smells a little honey.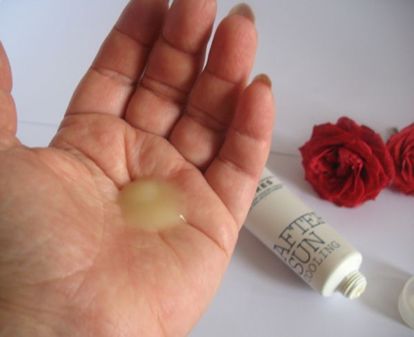 In general, the best remedy for overheating in the sun for me is sour cream or other dairy products, which at this moment are at my fingertips. But since this gel was at hand the last time, I tried it. The effect was no worse. I put my red back on them in the evening; in the morning everything was all right. Enough once.
Conclusion


Cosmetics, in general, not bad, in part, I bought it in Greece, when there was.
Recently, it began to sell from us. I saw her in the shops of Ile de Beaute and L'Etoile, but at such excuse the prices that I didn't really want to buy it, given that this is still a very middle-class cosmetics and I like her not a face cream, and ordinary shower gels and similar products.
Although, I still buy shampoo from Korres, because I have not yet found another alternative for myself.