On the Internet in women's forums, I often read about such a device for a pedicure as Korean socks, sometimes they are also called Japanese. And I decided to try it because I don't like to do a pedicure, and often I don't have time to get to the salon, and I don't want to.
AT What is the feature of magic socks?

I found Korean socks in a professional store for hairdressing and nail salons in my city. You can also buy them online. They cost me 450 rubles one pair. They are two sealed socks of waterproof fabric, filled inside with some kind of liquid (they are wet inside).
My experience of using

It was written in the instructions that it is necessary to print socks, wear clean, dry feet, put ordinary socks on top so that it is more comfortable to walk and they do not fly off. In this form, you need to take about one and a half to two hours, depending on the condition of the skin. Then remove, wash the feet with water and wait for the result. Usually the result comes in three to five days, namely, the old skin begins to peel.
In various forums, the girls recommended the legs before using the socks be sure to steam, saying that the effect of this is much better. I did so. At first, she got her feet in hot water, and then, she acted further according to the instructions. I kept my socks for two hours.
And then….

Three days later, I took a bath, well steamed my legs and started. Dead skin, excess skin from the feet began to fall off in pieces. It could be torn off by rags. It was a bit like old horror movies … My husband laughed at me and said that I was born in the year of the snake for good reason)))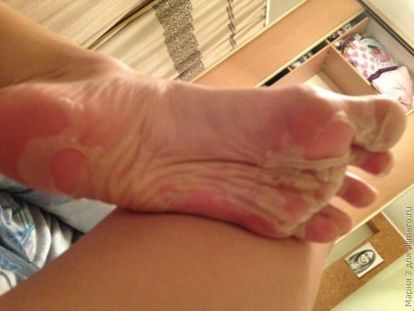 After seven days, the old skin had almost completely disappeared and the result was gorgeous, it exceeded my expectations. Under these patches, the skin was very soft and smooth, like baby's heels. Disappeared natoptysh, traces of corns. The skin on the feet became as if I had just left the pedicure office. I note that it is completely painless!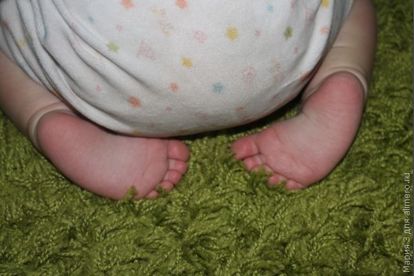 And it is possible and more profitable!

I really liked the effect of Korean socks. I'm a little afraid to do a pedicure in the salons, because I am not sure about the cleanliness of the tools, and these socks just helped me out. By the way, Korean socks can be ordered with a taobao about 50 rubles for a piece, it turns out much more profitable than in professional salons.
Now, I do this procedure twice a year – in spring and autumn. It is not recommended to do more often.
Have you tried Korean socks? What are your impressions?