Recently, I decided to try a new kind of masks – from kiwi. Moreover, during this period, the berries and the main fruits moved away, I had to use the winter option. Kiwi differs in that it perfectly nourishes and moisturizes the skin. Sometimes you can use this fruit to eliminate small defects of the face.
I decided to opt for kiwi, because I came across a lot of well-known cosmetics, which include this particular fruit.
In winter, masks from kiwi nourish the skin with vitamins that are lacking. Kiwi perfectly nourishes the skin of the face. Everyone knows that kiwi is a source of vitamin C, which is a personal antioxidant for our skin. It also contains a lot of vitamin E, which is also indispensable for the skin.
This fruit can be found in any store, although it is still considered exotic. One of my favorite masks is kiwi and orange masks. In winter, this mask perfectly helps to moisturize the skin. The flesh of kiwi should be kneaded and in this puree add honey, juice of one orange and some vegetable oil. All this together mix and apply on the skin. The mask must be held for 5 minutes and removed with a cotton swab.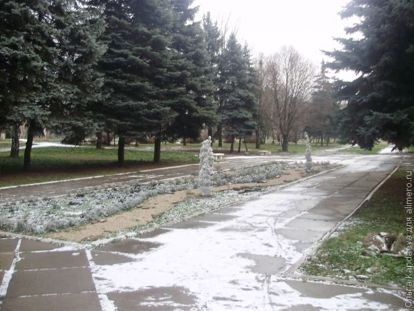 Kiwi Scrub
I also tried a mask like kiwi with poppy. At its core, it is a great facial scrub. This mask will help clean the pores, in addition to the fact that perfectly moisturize the skin. The mask should be applied gently with the help of massaging movements. After such a mask, the skin even gets a lighter shade, but at the same time it should be kept for at least 15 minutes.
If a simpler version of the mask is required, then it is enough just to knead the flesh of kiwi, apply it on the face and rinse with warm water. This mask will help the skin to calm down, the skin will become more fresh, and the girl will definitely feel better.
If it is important for you that your skin gets as many nutrients as possible, then you can add another exotic fruit to kiwi, which is popular during the winter period – banana. Banana and kiwi puree is important to stir well and add a spoon of cottage cheese there. Thus, you get an excellent mask that will give the skin a lot of useful substances.
If you have oily skin, then a combination of kiwi, lemon pulp and grated horseradish is suitable. This mask can be held no more than ten minutes, and then rinse with cool water. Also for this skin will go mask of kiwi and egg white, to which you can add one spoonful of vegetable oil.
Have you tried to make masks from kiwi or other exotic fruits?