Girls, today I will talk about a very cool tool to soften the feet in the summer from Oriflame – Foot Mask – Intensively moisturizing mask Active care.
The manufacturer (Poland) promises intensive moisturizing of even the driest skin of the feet, nutrition of the skin, removal of discomfort and feelings of fatigue. Makes the skin soft and smooth thanks to a 25% glycerol and urea content.
Packaging and appearance
The mask is enclosed in a convenient plastic round jar with a plastic lid that can also be screwed on. The jar itself is transparent, which allows you to control the flow. At the bottom of the jar glued product information, composition and description in several languages. The jar fits comfortably in the hand, does not slip, is ergonomic.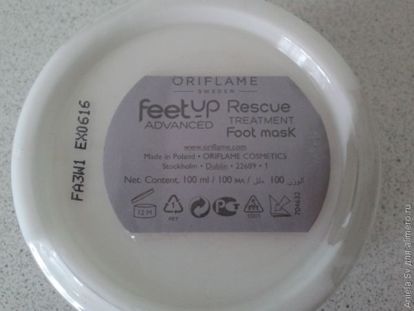 There is no partition between the jar and the mask. On the lid is a good thread, which is tightly screwed. The mask is intensely white, milky in color, dense, dense in texture, with the scent of peppermint. The fragrance is not strong and unobtrusive. When applied, the mask slides on the feet, is absorbed for quite a long time, so I put it under the socks. The volume of the mask is 100 ml.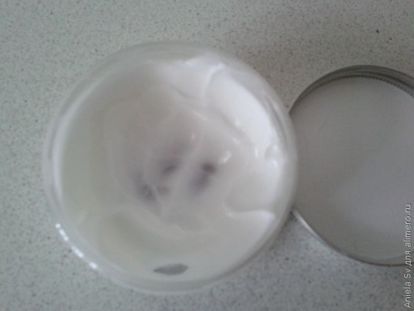 Act
I use this mask to soften the feet 1-2 times a week. I apply it with a middle layer on the feet under the socks for the night. In the morning, the heels are very soft, smooth, tender. The feeling of fatigue really disappears. The mask is economically consumed due to the easy application. The amount of funds in the amount of two five-ruble coins is approximately used on both legs. Also has a cumulative effect.
The composition of water, glycerin, shea butter, menthol, urea, vitamin E, panthenol, xanthan gum, parabens are present. I consider the composition to be good due to the presence of glycerin, shea butter and urea – they have a softening effect.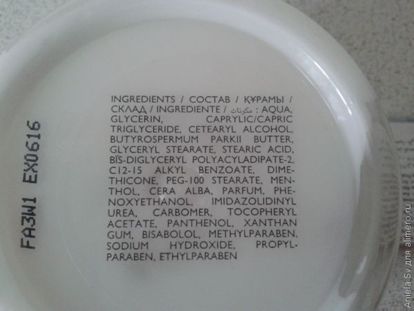 Summary
I think the foot mask is a very worthy product. It fully justifies its purpose and promises of the manufacturer, softens and moisturizes the skin of the feet. And all this for a small price – 280 rubles without a discount, but very often in catalogs it comes at a reduced price. I recommend everyone to try this product.