My skin is dry type, so she constantly needs moisturizing. 2-3 times a week, I definitely do moisturizing masks. Today I will talk about my new face mask from the pharmacy brand La Roche Posay.
The manufacturer (France) promises intensive moisturizing, restoring the skin and giving it comfort. Hyaluronic acid provides deep hydration, and thermal water, which is part of it, calms and has an antioxidant effect. Suitable for sensitive skin.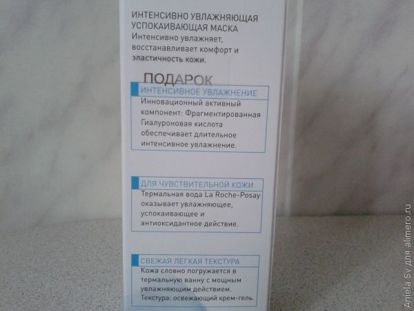 I won this mask in one contest held in the social network. I was given a choice of 2 products and I chose this mask and another cream, which I will tell you about soon. My choice fell on this mask because I had heard a lot about its good action, and also because I treat the pharmacy brands well.
Packaging and appearance
The mask is in a small tube of 50 ml of opaque plastic, made in the company colors of the company. The lid slam shut, located below, which is very convenient – allows you to use the mask to the end. Under the lid is a small dispenser.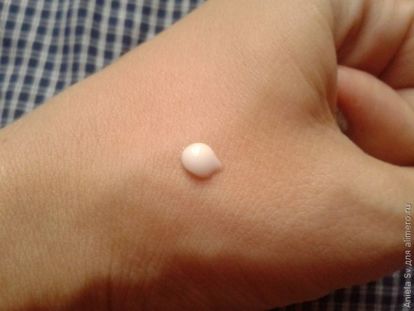 The mask itself is light blue in color with an unexpressed flavor. The consistency, as it seems to me, is closer to the gel one, but its density is quite large.
I use moisturizing masks either by themselves or after using clay masks. I always put it on a cleansed face and hold it for about 10-15 minutes, then wash it off.
When I first applied this mask to my face, I felt a pleasant warmth. The mask did not pinch the skin, quickly absorbed, especially in the forehead and cheeks. So, my dry places are there, I thought.
The mask is quite easily removed with ordinary water, although the manufacturer advises to remove it with a paper napkin or cotton pad.
After using the mask my skin is saturated with moisture, it is pleasant to touch it. The mask restores the balance of the skin and I believe that it benefits me.
Of the beneficial components are shea butter, hyaluronic acid. Silicone (dimethicone), triethanolamine (source of irritation, preservative) and denatured alcohol are present from not very pleasant components. Full composition on the photo.
I liked the mask, despite the not very good composition. I can safely recommend it to girls with dry skin. I got the mask as a gift, but it costs about 850 rubles.
Do you use pharmaceutical cosmetics?