Girls, surely each of you saw an advertisement for this deodorant. I admit at once that I liked the advertisement very much, I am greedy for such things, and of course, I could not resist the temptation to purchase it. My choice fell on a delicate antiperspirant with a perfume.
The manufacturer (France) promises an innovative product with a unique texture of dry cream, which is presented in a tube with an applicator. Declared the effect of protection from sweat and moisture for 48 hours. Does not contain ethyl alcohol.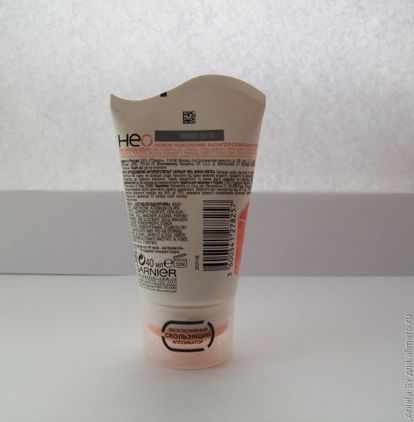 Frankly, I was bribed by the design of this antiperspirant – a very beautiful tuba with curved lines – beauty! In general, marketers have tried well.
Packaging appearance
As I said, the antiperspirant comes in a soft plastic tube with a screw cap. But as the use of the tube changes its neat appearance and is blown away and becomes like this – see the photo. This of course, not very happy. Volume – 40 ml.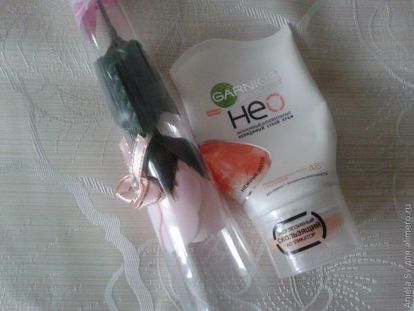 I liked the antiperspirant applicator – it is very soft and glides nicely on the skin. To apply antiperspirant on the skin, you must first squeeze it a little and distribute. Antiperspirant white with a very delicate creamy texture. Indeed, this is a dry cream – very quickly absorbed and leaves no sticky residue. I also did not notice that the deodorant left yellow spots on white clothes and white ones on black ones.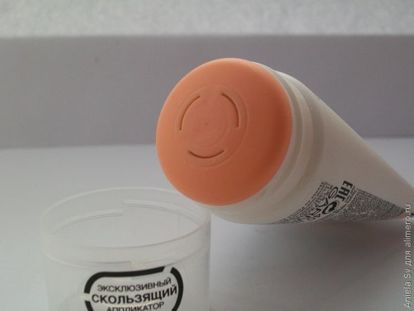 Cost – 169 rubles without discount.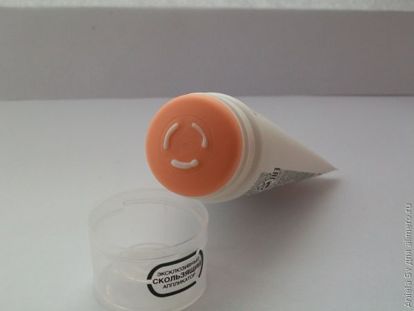 Application
I use antiperspirant daily after taking a shower. Although the manufacturer claims resistance for 48 hours, I don't go so much unwashed, you know) As a result, after using this antiperspirant, I determined for myself the advantages and disadvantages of this tool.
• Pleasant fragrance
• Convenient applicator
• Non-sticky
• Quickly absorbed.
• Does not stain clothes
• Absolutely does not protect against sweat – after 4 hours of sitting in place, I sweat, which had never happened before (
• Mixing up with sweat, forms a very unpleasant odor.
I didn't like the novelty from Garnier at all – I threw it out after a week of use, as it was very unpleasant to feel not quite fresh. I know many girls praise this antiperspirant, but many people dislike him. I belong to the second category.
Have you tried this antiperspirant? What is your impression?