After using the Clarins oil I liked, I began to think about the care with different oils. And I wanted to try the natural oils, and, to my surprise, they were not as expensive as I thought.
In a fragrant rose garden …

Most of all I was interested in Jojoba Golden Oil and Absolute Rose, and took it. The volume of the bottle is 10 ml, the price is 109 rubles on the website (I bought for 130).
The composition is simple: unrefined jojoba oil 98.5% and absolute rose (Bulgaria) 1.5% – that's all! After jars with dozens of lines in the composition looks unusual.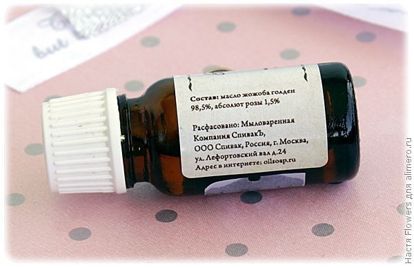 I chose the oil with a rose, because crazy about that smell. As a child, my grandmother had perfume with the scent of a rose, I went crazy with them and constantly opened the bottle in secret and inhaled. Here this one-to-one scent, a delicate aroma of a bouquet, not chemical, very pleasant. For me, the application process is still aromatherapy.
Description and manufacturer promises

The company's website says that the oil improves skin elasticity, rejuvenates it, normalizes the sebaceous glands. Suitable for all skin types, but especially for dry and sensitive or age.
Jojoba Golden Oil and Absolute Roses can be used on the face, body, as well as around the eyes. Production: Argentina.
The product is packaged in a dark glass bottle with a white lid, under which a special dropper is hidden, which allows you to use the product literally drop by drop.
My impressions

I have already said about the aroma – it drives me crazy. The color of the oil is bright yellow. I use this tool at night, after washing and tonic. I rub two drops in my palms and spread them over my face. Another drop – on the neck. The tool is very economical! Oil is absorbed quickly, does not cause discomfort.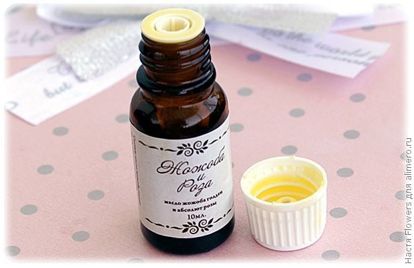 After a couple of weeks, the skin became more saturated and moisturized, while the pores did not clog, the pimples did not appear (I usually have no problems with this). I like very much that the oil can be applied to the skin of the eyelids, no need to buy an additional tool.
If you have dry skin, strained, with peeling, most likely you will like this oil. And if you also love the scent of a rose, then definitely worth trying, especially the price is only 100 rubles.
I am very glad that I decided to try natural care, I will continue to move in this direction.
Do you use natural remedies?