Previously, I really liked it when in the spring my face was covered with an even tan. The skin from this became more beautiful. I will note right away that I never abused my tan, he lay down on his face and shoulders naturally, while I went to work, rode a bicycle, rested on a river.
Now I don't try to joyfully expose my face to the sun, since for some time my face's skin has become unevenly covered with brown spots.
The reasons for this may be different:
– abuse of the sun
– diseases of internal organs
– pregnancy
– skin injuries
I think my skin is prone to the formation of pigment spots, because once I have already pushed with such a reaction. Then I did not show caution and traumatized the skin on my cheek, which is said to have brought. After the wound healed, a dark stain formed in its place (it was just sunny in the spring). For several months the stain was on my cheek, resembling a birthmark.
All the skin on my face so deteriorated after a two-week hike (we rafted down the river). Both weeks were hot, and we swam towards the sun. Already in the first days my skin burned. When I guessed to cover my face with a handkerchief, it was too late. Since then, a beautiful tan on my face does not happen. And as soon as the sun starts to warm, I immediately begin to blur.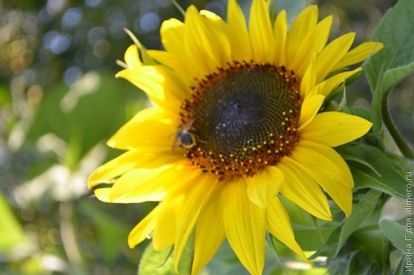 And then there was a pregnancy. Not only that during pregnancy, pigmentation and so may be violated, so I also tried to walk a lot. As a result, by April I could indulge in a degree of tan on my face with fans of ice fishing.
Fight against hyperpigmentation
My spots are not very dark, so I struggle with them myself. I use sunscreens, make whitening masks, use a foundation with SPF.
I especially like to make masks. They can be different, depending on the time of year.
I will write about some.
1. The simplest and my favorite mask is sour cream. Just put sour cream on your face, wait twenty minutes and wash it off with warm and then cold water. This mask not only whitens and refreshes the skin, but also smoothes wrinkles.
2. All dairy products have a bleaching effect. If you add a few drops of hydrogen peroxide to them, the effect will be even stronger. I make such a mask of cottage cheese, yolk and hydrogen peroxide.
3. In the summer, when strawberries ripen, I always pick out a couple of berries for a mask, and I often do it right during the harvest.)) And then I go down to the stream and wash with spring water.
4. I plant a lot of different greens, especially parsley. Not only because we love to add it to salads, but also to make whitening masks. Most of all I like to freeze the juice of parsley and then rub my face with it. Wash off immediately – after 15 minutes.
The fight against the hyperpigmentation of the skin of the face will be successful if I don't forget about it in winter, which, unfortunately, is not working for me. I begin to move only in March-April, when brownish spots begin to remind me of their presence. But I promise to fix it!