I encountered the need to whiten skin as a teenager, when suddenly the sun suddenly fell in love with me. The whole face was covered with freckles: there were many of them on the nose, smaller cheeks. I didn't like these spots very much, so I struggled with them in every possible way.
I decided to whiten the skin with creams. The first of these was the whitening from the series of Grandmother Agafya's Recipes. Its price was quite inexpensive, but I did not get the desired effect from its use. He acted as the most common moisturizer, completely without changing the color of freckles. Therefore, using the existing tube, I did not buy a new one.
After a while, my choice was Akhromin cream. The effect of its use was very good, the freckles rather quickly turned pale. I could not get enough of it. But she soon learned that its composition is quite dangerous. It included a substance called hydroquinone.
It is due to the impact of this very substance specks becomes lighter. But, in addition to this, it can also cause the development of various skin diseases, including cancer.
Health is much more important for me, so I refused from further experiments with creams. I decided that it is better to use proven folk methods of skin lightening. I started experimenting with them and as a result I came to the most convenient mode for me, dividing the methods of bleaching into seasonal ones.
Spring whitening skin
Every spring I prepare my skin for a quick attack of the sun. For the prevention of drinking ascorbic acid. It blocks the synthesis of melanin in the skin, and this slows down the formation of pigment spots. The course of such prevention is two weeks: I take 1 tablet (0.05 g.) Twice a day after meals.
In addition, once a week throughout the spring, I wipe the skin with a solution of hydrogen peroxide (3%), lemon juice or sour milk. I choose one of this, wetting it with a cotton disc and wipe the necessary areas of skin. Twenty minutes after such a procedure, I wash my face.
I note that hydrogen peroxide and lemon are very dry skin. Therefore, after applying them, I always use a nourishing or moisturizing cream.
Summer skin whitening
In the summer I focus on protecting the problem areas of the skin from the sun. Since the freckles are on my face, I protect them from the sun with a wide-brimmed hat and children's sunscreen.
From popular recipes using whitening with cucumber juice and parsley mixture with egg white. Such whitening is absolutely harmless, so you can apply it as often as you want.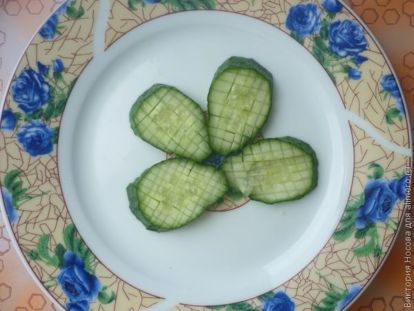 Before applying, I cut the cucumber into small circles and make cuts on them in the form of a grid (which makes the cucumber more juicy). Then wipe the skin with slices. Washing after such a procedure is not necessary.
Parsley is crushed before using with a blender and mixed with egg white to make gruel. Then I put it on my face and wash it off in fifteen minutes.
Autumn and winter skin whitening
In the fall and winter there is little sun, therefore skin lightening at this time is the most effective. The main tools that I use at this time of year are masks.
Potato mask. I peel one potato, wash it and rub it on a medium grater. The resulting mass is wrapped in a thin layer of gauze and laid on problem areas. Usually for this I need three small pieces of gauze: one for the nose and two for the rest of the face. Twenty minutes later I wash my face.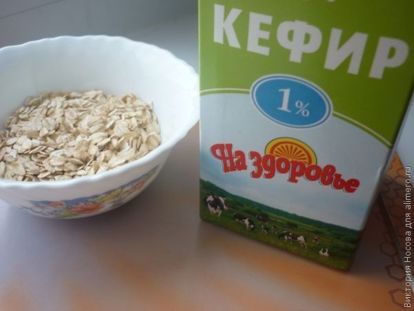 Oatmeal mask. For its preparation requires a handful of oatmeal and a small amount of kefir, sufficient for the formation of a mass of cache-like consistency. I put this mixture on my face and wash it off after twenty minutes. By the way, kefir can be replaced with sour milk.
If the skin on the face is dry or chapped, then I add one teaspoon of honey to the mask. Thus, it is possible to get a nourishing effect.
I use the described means to lighten freckles on the face, but they are great for lightening the skin on any part of the body. However, to obtain good results, you need a fairly long application.
Using traditional methods for whitening gives a lower result compared to special cosmetics, but they are much safer for the skin. Moreover, their use allows not only to whiten the skin, but also moisturize it, improve color. Therefore, I am for naturalness. And you?