In each of our lives there are crucial moments when she just needs to tidy herself up in an emergency. Whether it is a challenge to the high authorities or the unexpected arrival of a loved one, in such a situation we need emergency care. It can include a toning bath, a gentle cleansing of the skin of the face, a nourishing mask, aromatherapy and, of course, good makeup and beautiful manicure.
Imagine that up to an important moment no more than two hours – so you need to do everything quickly!
Let's start with a warming (but not hot) bath, which should include a few drops of aromatic oil, usually from 5 to 15 drops, depending on the tolerance and sharpness of your sense of smell – since we need to bring ourselves to a state of vigor and self-confidence it is best to add chamomile or lavender oil, carnations or lilies to the water.
If you need to put in order the thoughts and feelings, then it is better to use lemon or grapefruit oil, which also will raise your spirits. There are certain rules for taking aromatic baths: since the oil does not dissolve in water, it must be diluted in a small amount of sea salt or bath salt, even a little sour cream can enhance the effect of aroma oils in water. After bathing, you will surely feel yourself capable of the most daring deeds! A bath will take us twenty minutes.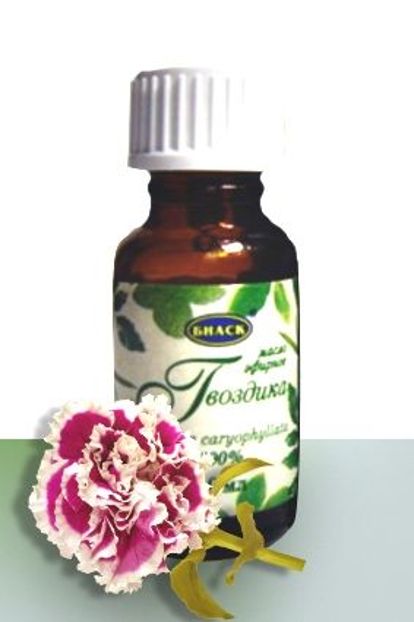 Now is the time to cleanse the skin. Since deep cleansing with ready-made cosmetic scrubs most often leaves traces, in our case we will need a beautiful natural scrub that will gently cleanse the skin, but will not cause irritation, redness and peeling. You can prepare it with the help of a regular coffee grinder and grain coffee. It is necessary to grind coffee and apply it on cleanly washed wet skin of the face and body, rubbing it in a circular motion, gently and carefully removing all the dirt from it and cleaning the pores. Coffee not only cleanses the skin, gives it a velvety and shine, but also tones it, making it young and elastic.
This procedure along with all the preparations will take about 15 minutes.
After the scrub is washed away, you need to think about a face mask – it is best to use natural ingredients, namely, dilute the cocoa powder with a small amount of sour cream. You need to hold the mask for about twenty minutes, renewing the mask as it dries, and then rinse it off thoroughly.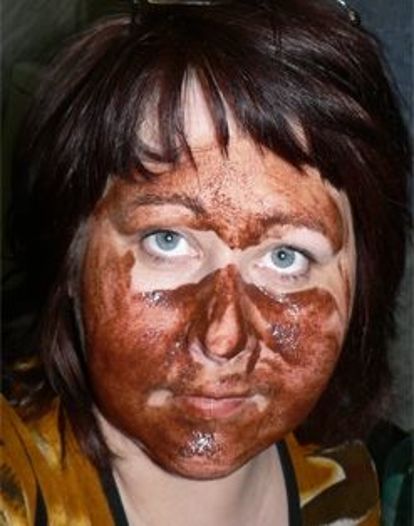 Those twenty minutes that we will keep the mask, you can usefully spend on a manicure. In every woman's arsenal there will be manicure accessories – tweezers, pusher, cuticle pushing stick, cuticle removal cream, nourishing hand cream and colorless varnish. Frankly speaking, French manicure is suitable for any occasion – a strict and at the same time refined way to design nails. In order to do it in minutes you need to have a white manicure pencil with you. After five minutes soaking your hands in water with sea salt (if we do a classic manicure with tweezers), or treating the cuticle with a cream to remove it, you can proceed to eliminate the cuticle. In the first case we do it with tweezers, and in the second, which is much faster and completely safe, with a wand or pusher. Then we rub our hands, draw them with a white pencil under the free edge of the nail, so that a beautiful white strip is formed and apply a transparent varnish on top. Nails look perfect!
So, we have about an hour to do hair and make-up – we'll talk about hair in five minutes a bit later, but simple, but effective makeup is possible only if you have mascara, eyebrow pencil, pastel shades eye shadow palette and lip gloss. Simple rules work here – black eyebrows are suitable only for brunettes, for the rest – various shades of gray and brown, but without a bias in the red.
Ink – black, brown or dark gray, colored ink – a sign of provincialism! Shadows are matched to the color of the eyes and clothes, two or three tones of the same color are applied, the transitions are carefully shaded.
Lip gloss should not have a rich color, it is selected by the shade of your skin – for dark skin it can be pearl and slightly terracotta. For ladies with pink skin, shades of pink with mother of pearl are suitable, and for pale skin – caramel colors.
Blush with this make-up is not necessary, well, if you still want to make your makeup a little brighter, use shades that are close to the color of lip gloss. On makeup you spend no more than twenty minutes.
That's it, two hours have not expired, and you are almost ready – you have a couple of moments to think about your next steps!