Owners of oily skin will agree with me: it has its pros and cons. The advantages clearly include slow aging. And to the cons of constant brilliance. Not very nice.
My skin is not all that. Only forehead, nose and chin. To be honest, I have enough problems with them. The pores are wider and larger, and dust and dirt get there. Acne and acne appear ((((
I usually use one of two masks. I believe that both of them are effective and give about the same result.
1. Kefir. With the help of a cotton swab, I put kefir on my face (more precisely, on my three fat zones – forehead, nose and chin). Hold 15 minutes, wash off. It is important that kefir be defatted. The other will not dry the skin, but rather make it more oily.
2. Protein. Beat one egg white into the foam, mix with it grated lemon zest. Leave 10 minutes, you can 15, no more. Wash off with plain warm water. This mask also narrows the pores. She has one more plus, she refreshes the complexion.
I like both masks because of their simplicity. I almost always have kefir in my fridge (my husband actively drinks it). And eggs are sacred for our family))) In general, and cook quickly, and it turns out cheap and effective, some advantages.
Once every two weeks I got used to do a steam bath. I must say, the face after it looks much better. The skin becomes fresher and smooth to the touch.
The composition is the simplest in the bath: chamomile and sage. I went to the pharmacy, bought for a little money, and go! In a bowl I pour in handfuls of one and the other, pour two liters of boiling water.
I cover my head with a bath towel, lean over the bowl, close my eyes (they do not need abundant heat, and there is a feeling that they are drying if not closed). So I sit about 10 minutes. Then I wash my face with cool water with lemon juice (it needs a little bit). It tightens the pores.
1. Despite the fact that the skin is oily, it should also be moisturized, as well as dry. Only means must be selected correctly, necessarily for oily skin.
2. Squeezing on oily skin is very dangerous! It is best to use scrubs with a mild exfoliating effect.
3. For cleansing, you need to choose products only with a neutral pH balance. Aggressive will not work, only exacerbate the situation with the skin.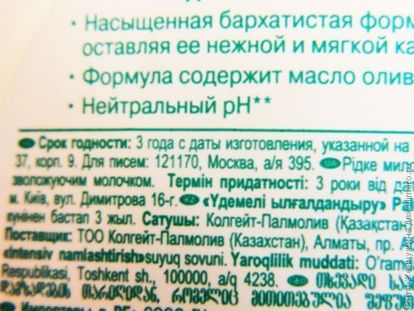 4. Masking and tonal resources should be selected with the easiest structure. Clogged pores for oily skin is not an option. The skin must breathe.