On the nose New Year. Time to visit, office parties, where you definitely want to show off in a fitting dress. Cellulite is not the best prospect to begin a new stage of life.
My problem area is hips and buttocks. Therefore, I have established for myself some rules and ways to bring them into a decent look.
Causes of cellulite
Among the main reasons for the appearance of the orange peel effect, I will highlight:
– improper nutrition
– passive lifestyle
– stresses and bad habits
The methods that I use
one) The simplest but effective remedy in the fight against cellulite is daily cold and hot shower, which greatly improves circulation. I do this procedure in the morning, starting with cold water (necessarily under strong jet pressure) and ending with hot.
2) During the shower can be carried out massage. I rub the body with a sponge and anti-cellulite brush. Massage is performed in a circular motion, moving upwards. After a shower, it is desirable to apply anti-cellulite cream or gel.
3) Need to do regularly peeling for the body – it perfectly exfoliates dead skin cells, accelerates the absorption of anti-cellulite products.
I use scrub using proven companies based on natural ingredients (Organic Shop, Pure Line) or I cook at home: I mix coffee grounds with a small amount of olive oil and apply massage movements to problem areas.
four) Anti cellulite wrapping. First, I put cosmetic clay on my hips (you can substitute honey or anti-cellulite cream), wrap problem areas with plastic wrap and put on warm clothes to create a thermal effect. After about 30-40 minutes, you need to wash off the clay and apply a moisturizing balm on the skin.
five) Physical exercises. They categorically should not be ignored, it is on the thighs and buttocks that there are a lot of fat cells, which is why extra kilograms are formed there in the first place. For myself, I found a complex of simple but effective exercises, giving them 25-35 minutes a day. The result is noticeable after 3 weeks.
– Slow squats with dumbbells (they can be replaced with plastic bottles with water or sand), I started with 10 exercises, now I do 20 squats. The main thing to remember to keep your back straight!
– Lunges forward. You need to take a step forward, bending the leg at an angle of 90 degrees (thigh parallel to the floor), then return to the starting position, pushing off with your front foot and straightening your back leg. Repeat the exercise with the second leg – for each leg 10 times.
– Lunges to the side. The hips should be pulled back, arms stretched forward and lunge to the side with one leg, linger in that position, then returning to the starting position, also make the other leg as hard as possible. Repeat 10-15 times.
6) Warm up during the day. My job is sedentary, which has a strong effect on the formation of cellulite. I try to use any spare time to do a warm-up.
Sitting on a chair, you need to hold the seat with your hands, lift your chin, straighten your back as much as possible and raise your legs at a right angle. Stay in this position for 1 minute. Repeat 10 times.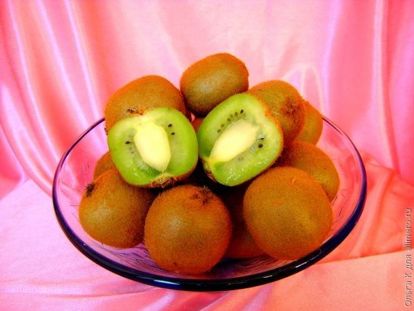 7) Nutrition. I allow myself to eat 6 times a day, but in very small portions, until 19.00 (as I go to bed not earlier than 23.00). I include in the diet legumes, nuts, grain bread, fruits, vegetables, eggs. Plus almost turned out to be salt and sweet.
That ended the first week of my efforts and the first fruits are already noticeable. I realized that at home you can effectively deal with cellulite, without spending on expensive salon procedures. Here the main thing – discipline, willpower and desire to achieve the desired result.
And what are your methods of dealing with cellulite?