We women are constantly struggling. With wrinkles or acne, dry skin or extra pounds, brittle hair or double chin. And let's solve these problems together? And let's start with a double chin.
What is the reason?

I used to assume that the second chin appears only from overweight. After all, in obese people it is almost always possible to note such a feature. But in fact, everything turns out to be much more complicated. The reason may be age-related changes of the facial muscles and skin, nuances of heredity, not quite the right way of life and, even, certain ailments.
I know one woman, absolutely not yet of retirement age, with a figure close to the legendary 90-60-90. But … her chin is treacherously heavy with an extra fold of skin. How? Why? How can I fix this? With such questions she exhausted herself and her loved ones. In the meantime, her cosmetologist is trying to find the root cause of such a misfortune, a young woman is forced to hide the flaw behind voluminous scarves.
Gymnastics – assistants

Those who managed to face such a nuisance and dream of regaining attractiveness do not necessarily have to decide on surgical intervention. In most cases, simple exercises, light massages and simple masks will help. And you can start with the following exercises:
one. Arrange a 5-minute walk through the house, holding a book on your head.
2 Try to lift a fictional load with your chin, like a crane. Tighten the muscles of the face and neck.
3 Lick your nose. Does not work? All the same – try to reach first the tip of the nose, and then – to the chin. You can draw fictional eights in the air with your tongue.
four. Support your face with your fists, keeping yourself from tilting your head.
five. Slowly and with effort as if humming the sounds of or.
6 Turn your head in different directions, tilt it or throw it back to the sky. Enjoy the clouds or elegant paintings on the ceiling and again return to the starting position.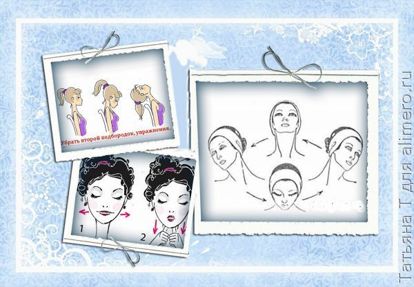 Massage – to be!

In most cases, a double chin can get rid of the week for two, if you just make your favorite uncomplicated self-massage. Only 5-7 minutes a day will help improve blood circulation and enhance metabolic processes in tissues. As a result, the skin will become more elastic, and fat deposits will begin to melt, like snow in the sun.
You need to start the massage by applying massage oil or honey tea (if you are not allergic) to the chin area. Then you can smooth the movement of the fingers from the center of the chin to the ears with light movements of the fingers, gradually you need to increase the pace and strength of pressing. Further, without changing directions, it is necessary to tap the massaged area with fingertips or even pinch the skin.
Masks – note
Not bad tones and tightens sagging skin masks, cooked at home. For example – yeast, when dry yeast is mixed with warm milk to the consistency of a viscous slurry and applied to the problem area. It is necessary to wash off such a mask in 15-20 minutes.
And you can cook potato Mask of mashed potatoes, milk droplets and a small amount of honey. You can wash it off after 20 minutes.
So, I shared with you the most effective methods of combating a double chin, things are easy – to start a fight and win.
Do you have any advice for those who want to get rid of this flaw?