The expressiveness of the eyes depends not only on their color, but also on the type and condition of the eyelashes. If you have rare and short eyelashes from birth, it is unlikely to make them thick and long by natural means. For this purpose, such procedures as building up and perm are now very popular.
However, with the right care, you can improve their condition, stimulate growth and make them longer.

Causes of eyelash deterioration
In winter, I noticed that eyelashes fall out more than usual and their general condition deteriorated. I began to look for reasons and found.
First, the wrong diet. For a good condition of the eyelashes need carotene, contained in pepper, tomatoes, parsley, sea buckthorn, rosehip, carrots. Of all the above, I only ate carrots 1 time per week, or even less.
Secondly, I was under stress, constantly nervous. Stress affects the entire body, and the eyelashes are very fragile and immediately take on this negative impulse.
And the third reason I discovered is improper makeup removal.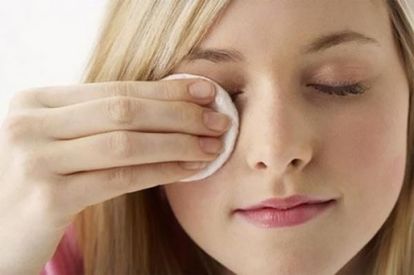 The direction of the cotton pad moistened with makeup remover should be from the nose to the cheekbones. I took off the mascara as it is necessary, not following the correct direction.
Cosmetic oils
For lengthening eyelashes and improving their condition, various cosmetic oils are used that nourish eyelashes. The choice of oils is extensive, suitable jojoba oil, castor, burdock, sandalwood, linseed, pink, almond, olive oil.
I managed to try out olive oil and jojoba for my eyelashes. I liked both that and another. The only olive oil, both for ingestion and for external use, should be purchased in virgin class and cold pressed. It is much more useful because it has not lost the most valuable substances.
Overnight trays with oils
For applying oil, I use an eyelash brush.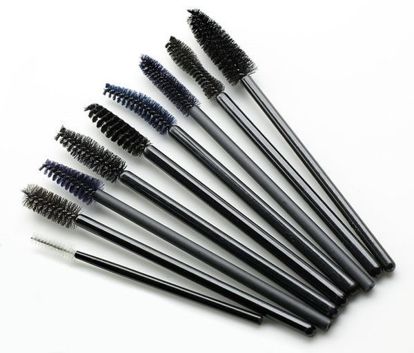 You can take a brush from used mascara. In extreme cases – to adapt for this a cotton swab.
I preliminarily prepare the brush – rinse thoroughly and pour boiling water over it. Then put it in the oil. Excess oil should be blotted with a napkin so that it does not accidentally fall into the eyes. If it still happens, you should immediately wash your eyes with plenty of clean water.
It is also necessary that the eyelashes were clean. I previously remove makeup with milk. And only then I apply the oil in a direction from the base to the tips on the dry eyelashes with an oil brush, spreading it along the entire length in the same way as with the usual application of mascara.
This bath is called night because it needs to be done every day before going to bed. I used jojoba oil for a week, and when it was over, I switched to olive oil. I made these trays for two more weeks.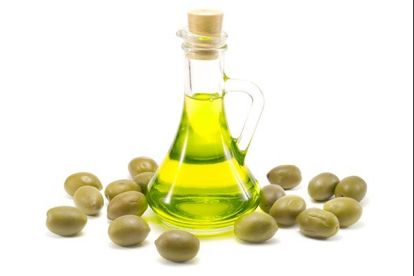 After this 3-week course, I felt a noticeable difference! The goal was achieved – the eyelashes became longer, and besides, much softer and thicker.
Other ways to lengthen the eyelashes
There are lots of other ways of natural or visual lengthening of eyelashes – false eyelashes, extended eyelashes, mechanical and chemical eyelash curling, lengthening with the help of makeup.
These methods, with the exception of makeup, I attribute to the cardinal and for myself I do not consider them, at least – for now.
As for makeup, I think that there is not a single company that produces mascara and does not have an extension of mascara in the assortment. The effect of length is achieved by special villi.
I also heard that there are professional tools to accelerate growth and lengthen eyelashes. I still remember one name – Kareprost.
Maybe one of the readers used it and tell you about the result?