In continuation of the topic of hand care, I will write today how to do the paraffin therapy procedure at home.

Salon procedure

Paraffin therapy is a salon procedure. The master with a smart and mysterious face melts paraffin in a special stove. A pleasant smell tickles the nose. You are entertained by talking during the massage of your hands and at the end of the procedure you rub your hands with expensive cream.
At the same time, they tell how useful it is to do paraffin therapy, but nobody talks about how easy it is to do it yourself and not pay big money.
Paraffin therapy at home

I share my experience on how to step by step make paraffin therapy at home. And let your money go to something that you really can not do yourself.
The first thing you have to do is order a cosmetic paraffin. It is possible through the Internet on specialized sites. It is called paraffin for hands or for paraffin therapy.
Next, you prepare for the procedure a thick towel, scrub, cream, small saucepan, spatula or spoon, two pieces of cellophane and an interesting feature film.
And then act on my instructions.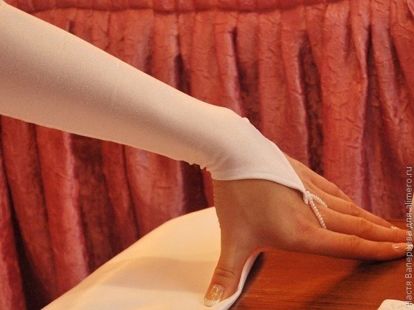 I'm in the process
1. First, I am massaging my hands well. Rub each finger and joint thoroughly. Waiting for the heat inside.
2. Then in a saucepan on a small fire, I warm a small piece of paraffin (approximately one sixth of the layer). When the paraffin becomes liquid, and I understand that it can already be spread, remove the saucepan from the heat and rush to the room.
3. I apply current paraffin on my hands in a rather thin layer. He literally hardens in front of his eyes, but it's not scary. In fact, whitish gloves are formed on the handles.
4. I put my hands on cellophane (or put them in bags). I roll up either two together, or each separately. I will not hide, it is necessary to tinker, but not for long.
5. Then both hands pressed to each other, wrapped in a thick towel.
Paraffin mask

Thus, on the hands almost to the elbow – paraffin bath. Under paraffin the skin becomes soft and tender. In this state, it rejuvenates, pulls up, feeds, says goodbye to peeling, coarse sites and rests.
The marigolds also strengthen, so do not forget to wash off the varnish.
Under a good movie, I can sit with a paraffin mask for half an hour.
The final stage

After the towel, cellophane and paraffin are removed, the final stage begins.
I rinse my skin with warm water, dry and scrub. The skin is already soft, so the scrub is used fine, not able to injure it.
I walked on each finger and on both sides of the palms. Rinse again and apply cream or butter. I wait until it is absorbed, and only then I clean the table.
Sensations

To describe sensations is very simple. Hands like silky baby skin. They are soft and smooth, the skin seems thin and unreal pleasantly.
Girls, it's worth it. Yes, and relaxed, awesome, when you realize that you will not run anywhere for the next half hour.