Epilation and shaving of hair on the legs is a fairly common practice for many women. But what to do with the hair on your hands? Shaving is not an option. But you can discolor, but how?
Fortunately, I have never been disturbed by this problem, since my hair is blond and I don't see it at all if I don't specifically look at it with a sharp look =))
But my daughter-in-law is black and the hair on her hands is black and not quite rare. In the summer, she always exacerbated self-criticism, and she was terribly worried about this.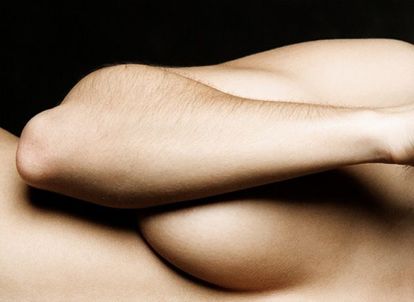 In the end, I was tired of looking at all this, and I told her that we should not whine, but act if she really wants to solve this problem. At first, I began to search the Internet for information on this topic, and then read the forums to find out who used what and in practice and what the result was.
Many forums advised to simply sunbathe using a protective skin cream. In this case, the hair on the hands should gradually burn out. But Olya this option did not fit. She is so dark-skinned, and the prospect of becoming a completely black woman did not smile at her.
Hair Brightening Cream
While I was looking for information on the Internet, Olya, who accepted my call to fight, bought a special cream for lightening the hair of Sally Hansen. She told me about it only a few days later, when she already felt some effect. But it turned out to be ambiguous.
She assured that the hairs were a little lighter. I did not argue – after all, she knows better than me … But I did not notice the change in color from the side. But they began to fall away, albeit in small quantities.
Admittedly, it confused me a little – the hair falls out, which means that there is some kind of effect on the hair follicles. Is it safe? Then it turned out that my hands began to itch, although there was no pronounced rash on them …
I am not a doctor, it is difficult for me to figure out what the reason is, but the assumption that Olya is having an allergic reaction to some component of the cream seems to me quite logical. I advised her to stop using this cream. Three days later, she noted that her hands had stopped itching.
Hydrogen peroxide and hydroperit
In the end, when all the consequences of using the cream were over, I decided to act in the most common way – using hydrogen peroxide and hydroponite. I read on the forums that this method does not help everyone, but it is more sparing for the skin than many others.
I bought pharmacy pills, 3% hydrogen peroxide and ammonia in a pharmacy. One pill of hydroperit I crushed with a mortar and pestle (you can use two tablespoons for this purpose, preferably of the same shape).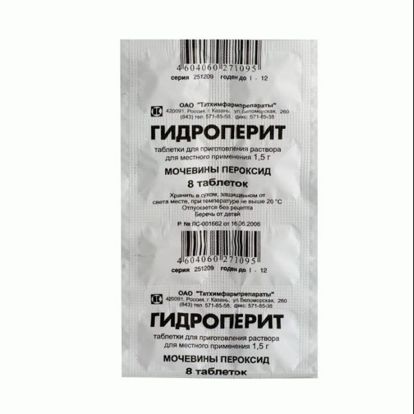 Put the resulting powder in a small glass rosette, added 3 drops of hydrogen peroxide and 3 drops of ammonia. Carefully stirred.
Olya was afraid at first, for some reason, she was very frightened by the phrase hydrogen peroxide. Therefore, the first time I performed this procedure. Apply a thick mixture onto a problem area with hair with a cotton pad.
After 10 minutes, I carefully washed off this mass, drained my hands with a towel, and then applied my favorite nourishing hand cream from the innovative series Velvet Handles. When performing this procedure, I felt myself a master in the salon =))
After the first time, the hair became much lighter and more fragile … This procedure can be repeated once a week until the desired result is obtained. The second time Olya spread and applied this mixture herself and has already achieved the desired effect – the hairs became light and fragile.
Did you struggle with this problem? Maybe someone used wax to remove hair? It would be interesting to read about your experience!