When I was 14, my mom bought her first epilator. It was an old Braun, at that time the most recent model. So began my acquaintance with this indispensable, in my opinion, instrument for any modern girl.
Then, having already entered the institute, I began to work a little at a home appliance store as a consultant, so I know firsthand how to choose the best epilator. Now I will talk about a few important points that you should pay attention to when choosing an epilator.
The brand

Now there are lots of brands. When shoppers enter stores, they just get lost. But in my opinion, the only brands that stand are Braun and Philips.
Number of tweezers

In this matter, I believe, the more tweezers, the better. Why, you ask? In fact, everything is simple: the more tweezers, the greater the number of hairs pulled out at a time, and, accordingly, hair removal is much faster. Personally, I don't like to epilate for a long time, so there are 40 tweezers on my epilator.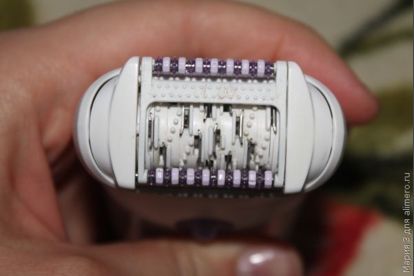 Pincers location

There are two types of positioning tweezers: chess and linear. Chess, definitely better because with this arrangement, the hairs are captured throughout the skin, which again accelerates the process of hair removal.
Backlight

My husband constantly laughs that my epilator can be used as a flashlight. But the backlight is an important element in the epilator. So I always do hair removal in the evening, and the hairs with electric light, especially thin ones, are difficult to see. That's where the lights come to the rescue. It allows you to see and delete them. Therefore, choosing an epilator, it is better to buy with light.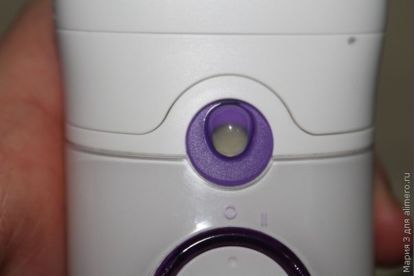 Anesthesia

The anesthesia systems are different: air cooling, a nozzle that is cooled in the freezer, balls, but I liked the system with massage rollers the most. They actively massage the skin before and after the tweezers, thereby relieving pain. Massage rollers really work! Checked on yourself.
By the way, I completely forgot, for those who have very sensitive skin, suitable models that can be used in water. Firstly, almost nothing is felt, and secondly, no irritation. We chose this epilator for my sister. She is happy as an elephant.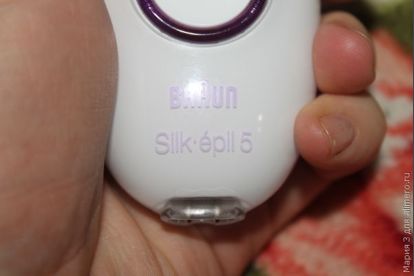 I hope that my advice will help you choose a good epilator. I have a Braun epilator. He has massage rollers, and 40 tweezers, arranged in a checkerboard pattern, and lights.
And what is your epilator?