Oily skin is considered the most problematic. The fact that my skin is not enough just washing, I realized even when I was in high school. Mom calmed me, believing that the sebaceous glands normalized with the teenage period. But time passed, and the problem did not disappear. I had to try many different ways and recipes before I developed the perfect skin care formula.
Signs and causes of oily skin
Oily skin can be recognized from afar by the characteristic oily shine and enlarged pores, due to which the skin resembles a lemon crust in its structure.
Very often, all kinds of unpleasant phenomena in the form of ulcers and blackheads are formed on oily skin. Only with well-chosen care, oily skin looks clean and fresh. As a rule, skin problems are not able to perfectly hide even the most professional makeup.
The main reason for the increased oily skin is hypersecretion, that is, increased activity of the sebaceous glands, in which they produce several times more sebum than is required. As a result, an unpleasant cosmetic problem appears, which requires a special approach to its qualitative solution.
Oily skin care
Due to the fact that almost all the time the skin is covered with a layer of fat, particles of dirt and dust constantly adhere to it. Because of this, inflammation occurs on its surface – acne and blackheads. Therefore, oily skin in the first place needs careful and frequent cleansing.
It is recommended that owners of oily skin wash only with cold water using special cosmetics. Avoid hot water, as it expands the pores even more.
After washing, you must use a tonic suitable for skin type. It is believed that for oily skin it is better to use a tonic or lotion containing alcohol. However, it is not. Alcohol overdries the skin, thereby increasing the inflammatory processes.
If you have pimples on your face, you can lightly dry them with a cotton swab dipped in salicylic acid. Rubbing cleaned skin with sour milk or yogurt helps to cope with a greasy shine, you can add a couple of drops of lemon juice, which narrows pores well.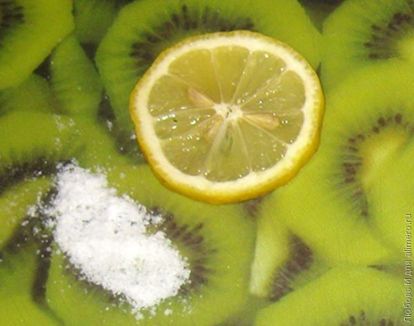 In the presence of oily skin do not forget about the deep peeling, which should be carried out 2-3 times a week. I really like to prepare funds for this. I want to offer readers one of my favorite recipes of cleansing scrub.
Scrub for cleansing oily skin
For the preparation of this tool will need freshly squeezed lemon juice and sea salt, taken in equal amounts. I usually take 1 tbsp. each ingredient is enough. Mix the juice with salt and scrub the resulting massage for a minute the skin of the face.
I advise you to take for this purpose finely ground salt, since large particles can injure the skin. Also, do not use the scrub at a time when there is inflammation on the face.
Thanks to these simple recipes, my skin looks healthier. Do you care for oily skin?