Oh, what a miracle scrub I bought! And to him also a little mask. Literally after the third application, I turned into such a beauty that I had to stay in the house for a couple of days, otherwise no guy would pass by;)
In general, I had to use an antihistamine ointment after using a scrub and a mask, because allergies became a reaction to cosmetic products, and the skin on the face was covered with red spots. Well, just indescribable beauty!
From that day I firmly decided: the scrubs and masks are now only natural and no more experiments. And for their production, I use cereals. I suggest you join in such beauty procedures.
Porridge, sir! Oh, ma'am!

When I started practicing scrubs with oatmeal, my skin condition improved significantly, even regular inflammations in front of the CD began to appear very rarely, and even my skin prone to oiliness in this hot time looks fresh. In addition, this scrub perfectly cleans pores. Suitable for all skin types without causing allergies.
And the recipe is simple for ugliness: I pick up a handful of oatmeal in my hand (you need to take regular, without any additives), put it under a stream of warm water, knead it a little, and then apply it on your face for 5-7 minutes. I wash and apply a moisturizer on my face.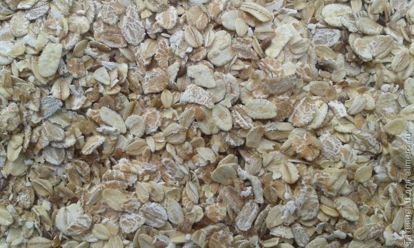 And from the oatmeal it turns out a great mask: 2 tbsp. spoons of oatmeal (you need to grind them, I do it in a coffee grinder), add 1 tbsp. A spoonful of olive oil and natural honey. Mix everything well and apply for 5 minutes. Sometimes, instead of honey, I add a spoonful of natural yogurt (without any additives). Wash off the mask better with cool water.
This mask will help you not only to clean your face, but also relieve irritation and flaking of the skin.
Or maybe buckwheat?

From buckwheat, I generally cook 2-in-1: scrub mask.
5 tbsp. I send spoons of buckwheat into a coffee grinder, then mix the resulting flour with 1 teaspoon of olive oil and a raw egg. Apply on face and leave for 10 minutes. Such a scrub mask not only perfectly cleanses the skin, but also significantly improves the complexion and skin tone.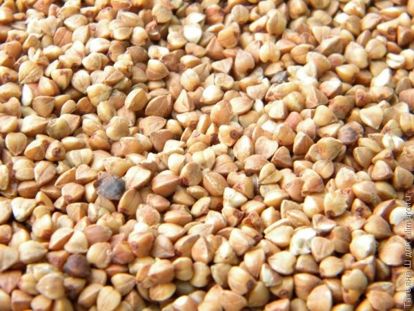 Pearl barley – all over the head!
I admit, this is my most unloved porridge, and in my case it is used exclusively for cosmetic purposes. By the way, it is very useful for the skin, as it contains a substance such as lysine, which is involved in the production of collagen. But we know that it depends on how long our skin will look young.
I make a mask from barley. 5 tbsp. spoons in the same way as in the previous versions, grind in a coffee grinder. Next, add boiling water to get the consistency of thick cream. I cool a little and apply for 15 minutes.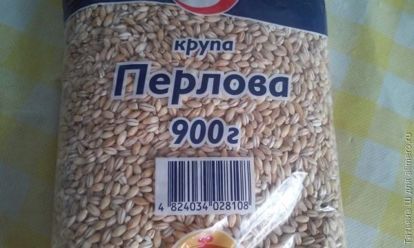 And about semolina is not forgotten?

Scrubs with semolina perfectly cleanse the skin. And grind in a coffee grinder does not need anything;)
We take 1 teaspoonful of semolina, mix with 2 teaspoons of honey and apply on face. Or you can mix it with a cream (I usually mix it with a baby one).
In general, having experimented, I made the following conclusion: any croup can be used in facial care. You only need to chop it, and then mix it with either honey, or yogurt, or in your face cream. So all the benefits of cereals can be obtained by using them not only as a side dish, but also for beauty 🙂
Do you use cereals for home procedures?