Hand care is my peculiar hobby. In fact, I like it: see how beautiful the skin is, feel its softness.
A lot of cream

As in all areas where there is some fanaticism, I have my own rules. First of all – a lot of cream. No, not on hand! A lot of cream throughout the apartment. Tubes are on the sink in the bathroom, on the sink in the toilet, on the shelves in the corridors, the hall and the bedroom. And they are never translated in my handbags.
This habit arose when, by the nature of the work, one had to wash hands frequently. Then there was a feeling that the skin peels off. Dip your hands in the cream – it was the only salvation from dryness, that's why he is now always with me.
I follow the rule: Creme does not happen much!
Salt baths

Unfortunately, I don't have time to do the bath properly several times a week, but I sacredly prepare them at least once. Most of all I like natural salt baths. That is, not those that are bought in the departments of cosmetics in the store, but those who prepare at home on their own.
I take filtered warm water and pour sea salt into it. I keep handles for 10−15 minutes. But they do not rest in water. With one hand, I take the salt and rub the second, as if scrubbing. Then dry and thoroughly lubricate the cream.
Waiting until it is absorbed. Five minutes I try not to touch anything, so that the cream thoroughly saturate the fingertips. After all, they are most affected by contact with dust, fabrics, dirt, paper.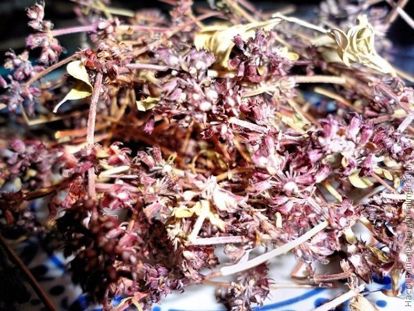 Herbal and starch baths

Salt baths I constantly alternate with others. For example, I really like the bath with dried plantain. Thanks to this grass, the handles are soft. My girlfriend, who has eczema, uses such a bath to get rid of hardened skin. Says – helps.
Periodically, I use a starch bath. Cooking is quite simple. I take a glass of boiling water and brew a spoonful of starch, mix, and then add a glass of warm water to the mixture. When the bath cools down a little, I give up. But it is not advisable to put them in a hot bath, it will dry the skin.
Verified by experience.
Potato mask

My other secret is the potato mask. Honestly, I use it more in the winter when the skin starts to peel off from the cold and wind. I take 2 potatoes, boil and cook mashed potatoes, in which instead of milk – green tea. Immerse my palms in a puree and treat the skin.
I heard that excellent masks are obtained from raw potatoes mixed with honey, but I have not tried it myself. Do you know how it is? You get used to some means and methods of care and you only use them.
But maybe you can advise something worthwhile and simple?