Summer is coming soon! Finally, you can wear a sundress and sandals 🙂 Girls, are you ready? And your legs?
Of course, you should take care of the feet all year round. But in the summer, because of open shoes, they need special, thorough and regular care.
In this article I want to share with you my secrets of home pedicure. They are unpretentious, but effective and not expensive, and the result is good – the heels do not dry out or crack, and the nails look neat.
What do we need?

– foot bath
– towel
– sea salt or decoction of calendula (chamomile, oak bark) to add to the bath
– foot cream
– pumice, brush, foot grater or scrub
– scissors for trimming nails
– nail file
– a piece of suede for polishing nails
– varnish

So, when we have prepared everything you need, you can proceed 🙂
And the process itself

The first thing I do is steam my legs. It usually takes me 30-40 minutes. Of course, you can, in principle, in 15 minutes, but I like to sit with a basin and hover legs, especially if you turn on your favorite movie;) For me, this is a kind of relaxation, and fatigue with legs also removes well.
If there is no decoction of herbs or sea salt, then you can add liquid soap or your favorite shower gel. And you can even a few drops of any essential oil, for example, mint or lavender – they have a relaxing effect, or olive.
After steaming, I thoroughly work my heels with a float, and completely with my foot – with a scrub. By the way, float or pumice is not recommended to move in different directions. It is better to do it in one direction.
Then lightly massage your legs. I wipe dry. Now it is the turn of the nails. It is important that they are well dried, because by cutting and filing still wet nails, you can get damage to the nail plate, because of what they begin to exfoliate.
Cutting should be done carefully, not too short and not rounding the corners, especially the thumbnail, otherwise there is a threat of ingrowth. Next, each nail file and polish. I apply foot cream and put on socks for 10 minutes. The cream can be moisturizing, nourishing, softening or deodorizing.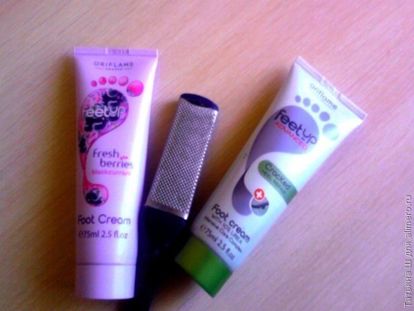 And now I choose a varnish in the mood and I paint my nails;)
I also lubricate my feet with wheat germ oil a couple of times a week, paying particular attention to my heels, put on my socks and go to sleep. Legs become smooth, soft and well-groomed. That's all.
How do you do a pedicure?