I know that many do not like autumn. They really like the summer, and with the arrival of September, there is some kind of longing for the heat, sadness, blues. To be honest, I do not belong to this category of people and I just adore autumn! But my skin and hair do not support me in this (((
I must say that I did not observe any changes at all until the age of 25, depending on the season. At any time of the year, everything was fine with me, and I did not bother with any masks or creams at all.
Only time goes by and closer to 30 I began to notice that my skin and hair do not always feel safe. And now, after 30, and even more so.
Over the past 3-4 years I have put a lot of experiments on myself. I hasten to warn you that there were no cardinals among them, so I apologize if I disappointed anyone. In general, I share my experience!
I agree that all problems must be solved from the inside. But external care is also very important. Especially in cases where problems just arise due to external factors.
I like it when the hair is not only combed well, but also shine. And her husband is delighted when they feel more silky to the touch. I cannot achieve this in the fall without aids.
If in the summer I calmly manage with one shampoo, then for the fall I will surely select a suitable conditioner or conditioner (this is the first additional remedy) and a mask (this is the second).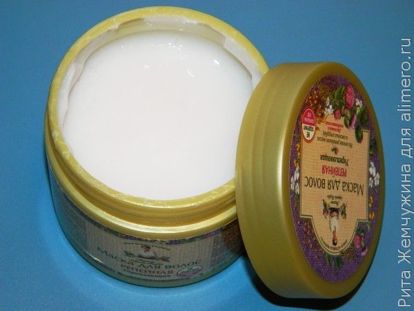 I must say, I alternate masks store with home. As for me, the effect is much better than just from cosmetic products or simply from folk remedies.
Among the purchases, I have not yet found one that I was ready to advertise and advise someone with confidence. Therefore, I refrain from listing stamps.
But from home I have one favorite. For her, you need an egg, honey and olive oil. To be honest, for a long time, I regretted that it was quality olive oil that was allowed to do this. But when I once tried, I realized that it was worth it.
In general, I do the mask like this: I whip 1 egg into foam, pour 1 tbsp of l. L. Olive unrefined oil and 1 UF. melted honey. Stir well and apply to hair and scalp. Now I have enough of this amount, but earlier I just took everything in double size.
I leave this mask for an hour and then wash it off. If you rinse with some herbs then it is even better. With its help, I achieve my own: in this autumn period, which is the most difficult for my hair, they look not just well-groomed, but shiny and very pleasant to the touch.
Skin of face and hands
To my misfortune, with the skin things are worse than with the hair. Especially the skin of my face reacts very sensitively to this change of season. She is thin and sensitive. But I brought out a few rules that allow me to keep it safe and sound during this difficult period:
one. I rule the ice. If in the summer I use ice from just frozen filtered water or chamomile decoction, then I don't use these tools at other times. It's very simple: in the fall, they replace their positive tonic function with a negative one, because dry my skin.
2 I use tonic no more than 1 time per day. Exactly. If in the summer the pores constantly exude fat, then in the fall my skin does not actively produce it. Tonic dries the skin, even the one without alcohol. I try to replace it with milk for sensitive skin.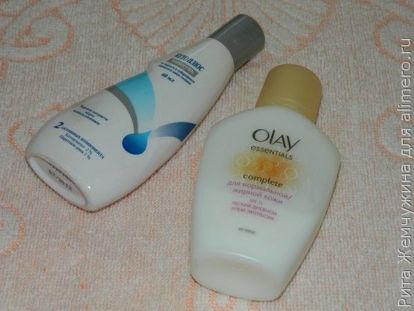 3 Lean on creams. In the summer I do almost no creams, what for the face, what for the hands. In the autumn I use them intensively. Strong compared to heat. Be sure to apply at night and in the morning. Happy by the circumstances.
four. Changing a series of cosmetics. In the period of transition from heat to cold, I always rely on cosmetic products with nutrient labeling. In this difficult for my skin transition time, she needs to help cope with changes in humidity in the room and on the street, in response to wind and precipitation.
Girls, and what you pay attention to in the skin and hair care in the fall?