Summer is a special season. We look forward to it, and then we suffer from heat and stuffiness. From the rays, not only our health, but also our appearance. Hair becomes brittle and dull, and the skin of the face becomes thinned and has an unhealthy appearance.
Every summer I try to get rid of the same problem – excessive oily skin. Due to sweat and stickiness, rashes often appear on the face. Therefore, I pay a lot of attention to skin care in the summer. I would be glad to share my experience with the readers of Alimero.
Because of the dusty and warm summer air, the pores often become clogged, which is why the skin stops breathing and can become covered with various unpleasant rashes. To avoid this, in the morning and in the evening I thoroughly cleanse the skin.
To do this, I use special soft remedies, such as foam or mousse. It is important that they do not contain alcohol and soap, because in summer a large load is placed on the skin. Twice a week I make skin peeling with a more rigid means – a facial scrub.
Nutrition and hydration
Thinned under the rays of the scorching sun, in the summer the skin more than ever needs to be moisturized and filled with nutrients. When choosing a face cream, I prefer products that have a light structure. And if they have a cooling effect, I will be doubly pleased.
Before applying the cream, I apply thermal water on my face. Thus, the skin is better moisturized. If there is no thermal water at hand, you can use regular mineral water. Believe me, the effect is just as good!
When choosing a cream, I always pay attention to the level of protection from the sun's rays. The bigger it is, the better for the skin.
Whatever cream I did not use in the winter, another, lighter, nourishing and moisturizing is necessary for summer.
Face masks in the summer time I use only natural: cucumber, strawberry, watermelon. And the money is not expensive, and the result is always excellent!
Instead of tonic, I use ice cubes from chamomile decoction. They tone up perfectly and relieve the skin from inflammation.
In the summer, I try not to leave the house without sunglasses. My mother taught me to this as a child. The skin around the eyes is especially thin. Under the action of sunlight, it becomes thinner and drier, which subsequently leads to the appearance of wrinkles.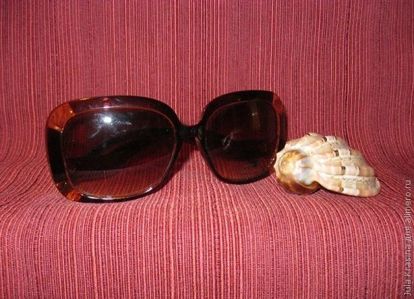 A cosmetologist friend advised me not to give up tonal means in the summer. According to her, a thin layer of powder acts as a barrier to dust and dirt. Since I began to use powder in the summer, the rash on my skin has become much less.
How do you take care of your skin in the summer?