I love honey, but I don't eat it, but use it as a cosmetic. Often I add it to my face masks, make a scrub out of it and then, finally, my hands reached the honey massage against cellulite. Or rather, hands and feet 🙂
So far I have done only a few procedures, but now the skin on the hips looks better. And after the entire course, cellulite bumps should be smoothed, and the skin to become elastic.
As my friend told me, who is already doing the third course of honey massage, it should not be done every day, but rather in a day. There will be no effect if the number of sessions is less than 10-15. The duration of one procedure is 5-10 minutes, which makes me happy, otherwise I would not have taken up this business, it is too lazy 🙂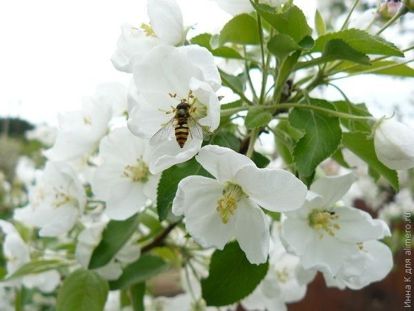 Naturally for the massage you need honey and preferably real. After all, it is no secret that often in the markets they sell a product diluted or generally consisting of sugar. It is better to use honey with various additives. It can be aromatic oils: lemon, orange, grapefruit, almond, lavender, mandarin. I use lemon oil.
On 1 tsp. honey you need to take 5 drops of oil, and on one massage takes a couple of such teaspoons. If you think about it, then not so much. It is necessary to prepare the mixture immediately before the procedure.
Massage is very simple. Take the mixture and apply to the area that we are going to massage. Some of the honey stays on the palm. Now you need to glue the palm to the body and tear off. The movement is as if you are slapping yourself on the hips and on the bottom. If you are doing everything right, then a white mass will soon appear on the palms. They say that slags come out, but it seems to me that it is just whipped honey.
After the massage, you should wash in the shower and apply some cream on the skin. The procedure, by the way, is not very pleasant and even slightly painful, since hands each time glued to the skin, and they have to tear off. My friend told me that she even had bruises after the sessions. I have not observed such an effect so far, and I hope it will not.
And yet – with each session, the pain became much less, so by the end of 15 procedures I hope to get the desired result in the form of smooth and beautiful skin.
Have you ever done honey massage for cellulite?