This damned and hated cellulite! Probably, I tried a thousand different ways to deal with it. I did massages, rubbing, wraps, went to the bath and smeared with special creams. One of the remedies that I liked was honey.
Why is honey effective?

Honey is not only good to eat, it has a beneficial effect on the skin. When applied to the skin, blood circulation increases, processes in the subcutaneous fat are stimulated, and this, in turn, removes cellulite.
Honey also tremendously nourishes the skin. Makes it soft, more elastic. Even when I take a bath, I put honey on my lips so that they become softer.
That honey perfectly fights cellulite, I have already told. Now tell you how to use it correctly.
Honey Wraps

If you just spread honey on your bottom and wait for a miracle, then it is unlikely that it will happen. But honey wraps create magic! Honey wraps are best done after a bath when the skin is steamed.
Therefore, having come out of the bath, I wipe my skin dry and apply honey to the problem areas of the skin (hips and butt), wrap it with cling film and walk from thirty minutes to an hour.
Honey Massage

After enough time, I remove the film and do a special massage. I put my palms on the skin areas on which honey was applied, press hard, and then abruptly, tear my palms off the skin. Moreover, it is necessary to press with effort, and tear off the palms as sharply as possible.
Thus, I treat all problem areas of my body. Sometimes it hurts a little, because honey sticks to hands and pulls the skin, but beauty requires sacrifice! After the procedure, I wash off the honey and be sure to put on a moisturizer or coconut oil. It is elegantly moisturizing!
Another experience

My very good friend, before going to marry in America, with the help of such a wrapping and massage for two months completely got rid of strong cellulite and brought her skin into a gorgeous state. Therefore, dear ladies, I can assure you that this tool works. The main thing is not to be lazy and do it regularly.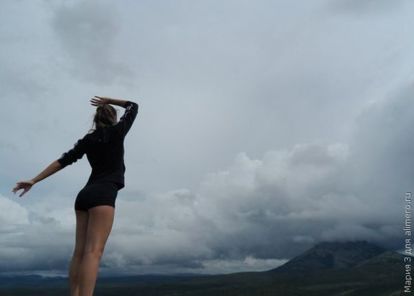 This wrap and massage should be done at least twice a week, then the result will not take long. Of course, honey – not the only means that I use in the fight against cellulite. It is very important to eat and exercise.
Did you use honey in the fight against cellulite? What are your impressions?